Is Giving Cash Gift acceptable in your Culture/Country?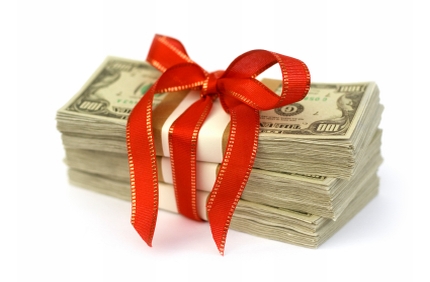 Raipur, India
June 22, 2016 12:14pm CST
Here in India it's a common practice to give cash gift (as a guest) at weddings,baby showers,birthdays etc. Elders give cash gift to younger one's as a blessing whenever they meet them after a long time. It's something which has been a part of our culture from a long time.But in the recent years some people tend to deny such gifts. So I really began pondering over the fact that can offering cash gift offend someone? And is it really acceptable to do so in other cultures/countries? Share your experience guys.Is it acceptable at your place?Also would you feel comfortable accepting it?
7 responses

• United States
22 Jun 16
I live in the US and cash gifts are much appreciated and common over here. Cash is what I give the most.

• Raipur, India
22 Jun 16
According to me it's very practical.The donee can expend it in whichever way they want to.

• United States
22 Jun 16
@Blue_bubble
Exactly. And they can spend it however they want.

• Raipur, India
23 Jun 16
@zarlamain
And as for gifts it might just turn out that it is not as per their preference.


•
23 Jun 16
Yes, it is acceptable here in my country. In our family, we give each other cash gifts during birthdays, Christmas, weddings, etc. Yes, we're comfortable accepting cash gifts.

• Raipur, India
23 Jun 16
So it's pretty much the same how it works here.

• United States
22 Jun 16
I prefer cash over anything else. I prefer to give cash as well. I have tossed out so much junk that I did not like.

• Raipur, India
22 Jun 16
Yes cash gift are so much more practical and realistic.

• United Kingdom
22 Jun 16
It is certainly acceptable here. My niece and nephew always ask for cash for birthdays/christmas. Sometimes some people may see a cash or voucher gift as not as thoughtful as buying an actual present...just depends on the person I think.

• Raipur, India
22 Jun 16
That's right it highly depends on the person. But I think most of the times kids won't mind it, they love their money Lol!



• Raipur, India
22 Jun 16
Really? Then it is more less similar to how things are over here.

• India
22 Jun 16
most of the people here with give Cash as gift in different type of function mainly in marriages. First thing they will think of how much to give, they won't think whether it is bad or good. Actually what they really believe is people are spending lot of money for a function so if we give gift as cash it will be a help for them.

• Raipur, India
22 Jun 16
But these days I have seen in a lot of marriages that the hosts themselves strictly mention in the card itself that NO GIFTS will be accepted.

• India
22 Jun 16
@Blue_bubble
ya it is mentioned there but still there are people giving the gifts. On a marriage stage if you give a gift to the bride or groom, do you think they will reject it?

• Raipur, India
22 Jun 16
@sunilparthan
Sir I have attended marriages where before getting on the stage you are told by the family members that no gifts will be accepted even from the relatives.And they wont just accept it at any cost,not even a bouquet.


• United States
2 Jan 17
Yes. It is a very common gift for birthdays and Christmas. It is the easiest thing to give when you don't know the person well and some kids are hard to buy for once they start to get older.