A Piece of Cake Memoir by Cupcake Brown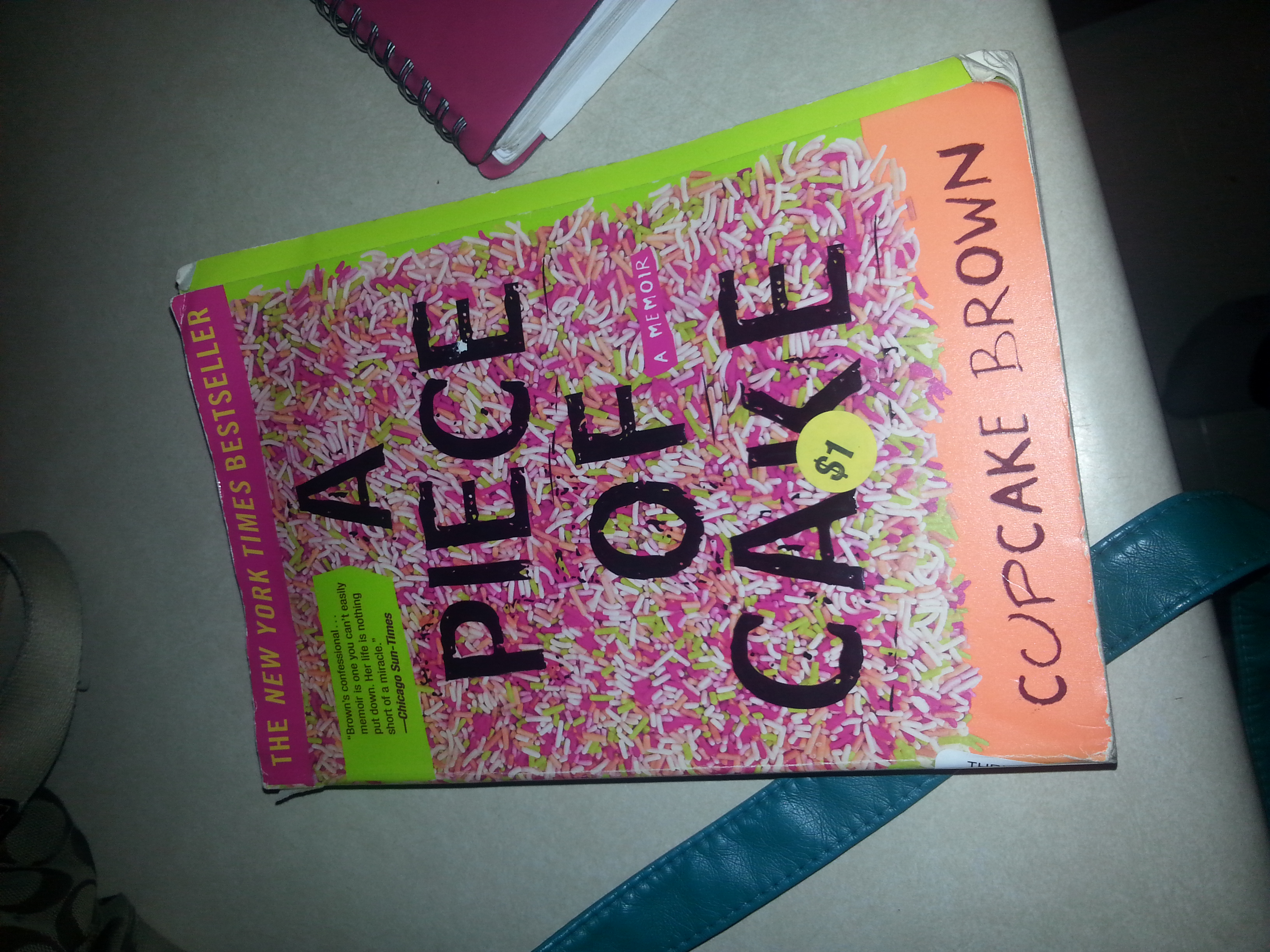 United States
November 15, 2016 5:06pm CST
I finished reading this memoir A Piece of Cake by Cupcake Brown and I found it amazing and inspiring. I remember seeing folks in high school reasing this about 8 years ago but I never looked into it. Its essentially about the author,Cupcake - who deals with just about every hardship you can - childhood abuse, rape, homelessness, poverty, drug addiction, prostitution and more. And how despite all that she succeeds and rises above her circumstances. I really love these types of books. Have you read this one? Any thoughts? Or any other good book lately?
5 responses

• United States
18 Nov 16
I am assuming this is non-fiction? I have never heard of this book but I do like memoirs a lot!

• United States
19 Nov 16
Yes! It is nonfiction or at least thats what she claims (you know how those can sometimes be). I love them also though. I would definitely suggest this one as well as "Breaking Night" by Liz Murray was also really good. Do you have any good ones to suggest?

• United States
19 Nov 16
@maezee
Not that I can think of off the top of my head. I have a really bad memory. Most of the ones I have read are by widows. Memoirs of a Geisha was really good but I think that was just a title and was fiction.

• Pittsburgh, Pennsylvania
17 Nov 16
@maezee
I like her pen name! It is appropriate for the title of the book. I have not read this book, but am putting it on my to- read list. I just started Janet Evanovich's Tricky Twenty -two yesterday and am thoroughly enjoying it so far. It is a funny book that already made me laugh aloud a few times. Have you ever read one of her number books? They are the best!


• Pittsburgh, Pennsylvania
17 Nov 16
@maezee
Morelli breaks up with Stephanie in the 22nd book. I am still at the beginning, so I don't know if they will get back together. I always rooted for Ranger as he sounds so charming! I am attracted to his character! Morelli is too good. Always doing the proper thing. I like how dangerous and mysterious Ranger is!

• United States
18 Nov 16
Sounds like an interesting book. I agree people can change their life by believing they can change and doing something about it. Move away from people that enable you to make bad choices. I'm glad she was able to turn her life around and be successful.

• United States
16 Nov 16
I never heard of this book but I do enjoy reading about people who have overcome obstacles in life. Makes me grateful & reminds me of how blessed I am

• Lake Charles, Louisiana
16 Nov 16
The story written by Cupcake Brown is really good since according to the late artist Donna Summer who once said "It is not where you came from, it is where you are going." Meaning that the late Diva did not believe that she was going to live in poverty all of her life.