Torn Between Three Best Friends : Chose All Three!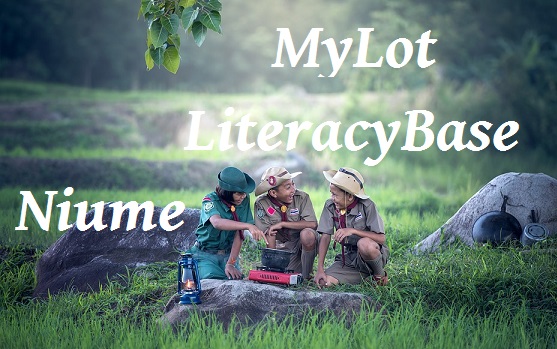 Austin, Texas
January 28, 2017 12:39pm CST
During the last quarter of 2016, I faced a dilemma. Had to choose which social site was a worthwhile endeavor. Not just because it was a social site that paid but because my activity at the site was not just a waste of time. At that time it was a choice between
MyLot
and
LiteracyBase
and I ended up choosing both. They both pay but I also enjoy interaction with the members. My online friends kept trying to persuade me to join
Niume
. It's 2017. Jumped on the Niume bandwagon. To my surprise, it's was very easy to get started and the members there gave me a warm welcome, just like the users at the other sites. So now my time is divided between these 3 sites and it looks like the residual income streams can become be more consistent. I'm happy!

If you want a quickie comparison as far as payouts are concerned. = Niume ~ Quick.

= = LiteracyBase ~ Quicker.


= = = MyLot ~
Quickest!



UPDATE AUG 2017
Sorry to report this is old news. Literacy Base bid us farewell.
UPDATE SEP 2017
Niume closed its doors.
UPDATE SEP 2017
A ghost took over Literacy Base. This site is haunted.



Started a discussion a few months back about how excited I was to be a member of another blogging community. Unfortunately, this community has 'gone dark'....
10 responses

• Bunbury, Australia
28 Jan 17
I've joined Niume too but haven't contributed much there. I guess I find this easier.

• Austin, Texas
28 Jan 17
Yeah. That's what I thought. But a friend told me she only signed in when she wanted to chat just like she does on MyLot. That's when it occurred to me to take a second look at the site. Like you I joined but wasn't active. When I published my 1st post at Niume, I'm like:
'This is kind of similar to MyLot!'
Now I don't even know why I even thought it would be difficult.



• Bunbury, Australia
29 Jan 17



• Austin, Texas
28 Jan 17
What happens is that I get into conversations with certain friends at the different sites; and then start checking back in from time to time to say "Hi!" Before you know it, I'm active at all of the sites. It amounts to hanging out with a friend or a group of friends, who live in different locations. Whenever you stop and visit them at their "house", y'all end up discussing everything from politics to recipes; except that in these online communities you actually earn some extra income for socializing.



• Austin, Texas
29 Jan 17
Cool! There are really serious writers there who have an expertise or a passion and then there are writers
like me
who are kind of spontaneous, not very long winded, and "freestyle", i.e. don't have a particular expertise.
It's a flavorful mix.
Just like here at MyLot.


• Philippines
5 Feb 17
Wow! Those are a lot already for me. And you are blogging also? I only have Mylot and my blog. But most of my time is spend in studying on blogging. At the moment, I am spending my time editing my past articles. I found out that I should have good titles and most of my titles are too long.



• Austin, Texas
29 Jan 17
Me too!

I'm not trying recruit people away from here. Some folks here have the same goals I have. Looking for multiple residual income streams. We share what we find. If we find a site that works for us we share, I'm here at MyLot because somebody at another community told me about it. Glad they did! My peeps know who I'm talking about.




• Austin, Texas
28 Jan 17
You're welcome. Niume is actually like a cross between MyLot and LiteracyBase. All 3 make payments via PayPal.

• China
29 Jan 17
Oh, You busy yourself with three social sites every day. now the only social site for me to join is mylot,because I haven't that much time on my hand.

• Austin, Texas
30 Jan 17
I have loads of time. I'm unemployed. I'm at home all day. I am very thankful my kids gave me a laptop with Internet access. Now all I have to do make the use of my time spent online profitable so I can help them pay the bills.


• China
31 Jan 17
@cmoneyspinner
Good for you ! You can pay some bills by earning online.Besides time,My English isn't up to making that much money online.

• Paso Robles, California
8 Feb 17
I've pretty well ignored Literacy Base for months. I split my time between niume and myLot when I'm not writing blog posts.

• Austin, Texas
8 Feb 17
I am glad that Niume allows your to republish your original content. Sometimes I take old blog posts or article and try to breathe life into them again. I also like the fact that you can do short posts just like you do here at myLot. I sign in to all 3 sites every day and work in between them and my blogs. I like that they are all easy to share via social media too and the cash-out is a reasonable amount!


• Green Bay, Wisconsin
8 Feb 17
I'm glad you have three sites making you money.