I'm so relaxed I'm almost sleepy today - Need some stress??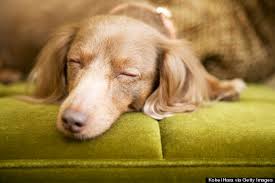 February 4, 2018 1:53pm CST
I am usually a go go go person . When I have free time I get bored very easily. 2 or three hours of nothingness is great - after that I need something to do! I could never retire laying on a beach ALL the time !!! I also find that some stress keeps me motivated and alert - there is a balance. What about all of you?..do you need some activity and stress in your life to be at your best and feel productive??
6 responses


• United States
5 Feb 18
@Luap1050
I don't believe any stress is good for us. I went through a stressful time worrying about the outcome of my granddaughter's figure skating competition on Friday. It made my heart race and me hyper. That's not good, and it was all for nothing as it turned out.


• United States
5 Feb 18
I could retire and live on a beach somewhere. I like things easy going and not stressful at all

• Philippines
5 Feb 18
When I was a student, I get high scores and even top the class when I cram. I don't like studying ahead of time and nor do I have books back in college. But I listen to the teacher intently, I take down notes and the day before the exam, I just go over my notes and my professors voice would just resonate in my brain. Then through my psych class, I learned that I'm the kind of person who works best under pressure. There's a certain amount of pressure that would make me become productive.

• Anniston, Alabama
6 Feb 18
I could retire but I would still have to work, at home. I am not a lay around person either. No I do not need stress to be active.

• Bunbury, Australia
4 Feb 18
I think I can do without the stress but I don't like to be idle for long.