A wonderful Sunday.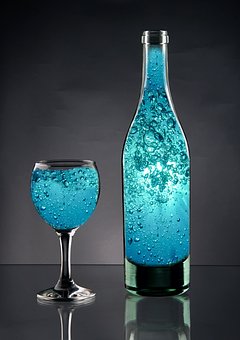 Chile
March 25, 2018 6:18pm CST
My friend´s son came to pick me up before lunch. He has just arrived from Ecuador where he has been living for a few years. He plans to spend a couple of years in Chile and then go to Australia as his wife is from there. He is thinking about what to do here for a living and I told him that he could help me with my garden as Leticia and I are not able to do some of the garden work. Lunch was delicious and after it we went to the concert. It was a folklore concert and many of the songs were songs written by Violeta Parra and Victor Jara, two Chilean folk writers and singers that are known world wide. They also had some of their own compositions and they were very good. Andres took me home and here I am, mylotting. What did you do today?
9 responses


• Chile
26 Mar 18
Violeta Parra is our greatest folk writer and singer. Her music has been sung by people all around the world.

• Switzerland
27 Mar 18
@marguicha
I have saved a link on my desktop, I am going to listen to some songs.

• United States
26 Mar 18
known world wide but I don't know them :( Glad you had a nice day, and that's nice of you to offer him work.

• Chile
26 Mar 18
It is folk music in Spanish. Maybe you don´t know much of that


• United States
26 Mar 18
@marguicha
folk music no. but Spanish, kinda because of my friends.

• United States
26 Mar 18
That sounds like an interesting live he lives. I hope he is able to find full time work there before going on to Australia.

• Chile
26 Mar 18
He does not mind what he works on, as long as it is a legitime work.

• Boise, Idaho
26 Mar 18
Just have been working online.

• Chile
26 Mar 18
I thought I would do that, but this came up.

• United States
26 Mar 18
Sounds like you had a lovely day. I did not do much today, just slept and wrote a little. I have a broken ankle and can't do much at the moment.

• Los Angeles, California
26 Mar 18
You enjoyed another grand day.

• Chile
26 Mar 18
I did. I had a wonderful weekend.

• United States
27 Mar 18
Yesterday went to Church and it was a great service, and then for dinner went to a nice restaurant to eat, but the food was sub-par there this time. (They were getting a lot of complaints about their New cook.)

• United States
26 Mar 18
Actually, I didn't really do a whole lot today. I chilled with the kids for a little while and I also got all of my stuff ready for work tomorrow. Sometimes supervising a crew requires a lot more work than you would think that it would. I was off today but actually spent over two hours working.

• Defuniak Springs, Florida
25 Mar 18
Worked and went shopping.