Follycon Convention Diary Wednesday 28th March 2018 Pre-Convention Travelling In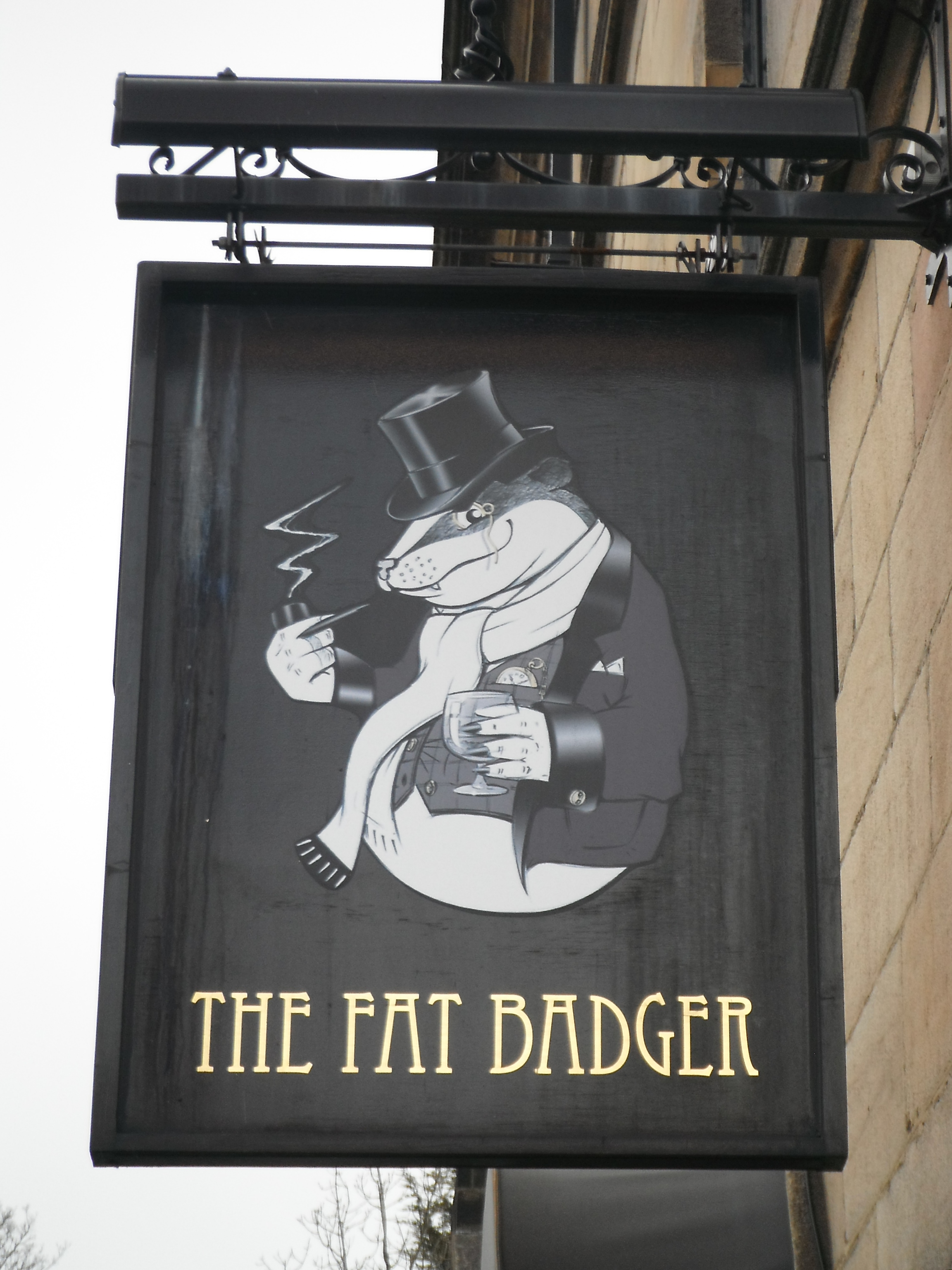 Preston, England
April 3, 2018 6:59pm CST
Back from my six night journey to Harrogate for the four day Eastercon Follycon convention. The extra days were booked by me for exploring the chosen hosting town of Harrogate. I was very excited as the con got closer, like a giddy child impatient for Christmas from October onwards. I booked into a guest house and my train tickets well in advance as that allowed a generous discount on the costs. I was packing and making to do lists week before going. About two weeks before the convention my welfare officers imposed on me a need to keep up my job searches and to be prepared to come home if an interview arose. This was mandatory. Another obstacle was a last minute revision by the council to my tax which threatened to leave me with no money to spend on luxuries like food on the trip but when I queried the new bill it proved to be a mistake and they cancelled it. All very 11th hour. I travelled early on the Wednesday dragging my heavy suitcase on casters down stair, onto two buses and then two trains. There was a very short time between arriving in Leeds and catching my second train from there right to Harrogate. Though cold and cloudy the more inclement weather held off. My guest house of choice was not far from the station so I walked there and arrived at about one fifteen pm. The staff were very helpful friendly and checking in was very quick and easy. I was the only guest on my first night there, in a bed and breakfast with just six rooms. Once unpacked in my very nice compact room, and finding the only niggle was the draws for putting clothes in were very small and narrow. Then I was ready to go out and explore the spa town that is Harrogate. I walked round taking photos, mostly of pub signs. I also got my first full look at the Gothic edifice of the Majestic Hotel, the venue for the convention itself. The roof was actually visible from my B & B bedroom window, and it was just a five minute walk between the two buildings that would dominate my weekend. The weather briefly turned viscous, with a short, sharp sting hailstone shower but then it went pleasant again. Though dating from the Roman occupation, Harrogate was made by the Victorian and Edwardian railways. It became highly fashionable to take the spa waters, visit the tea rooms and walk the urban park paces. The town hosts a major flower festival, and has more hotels and guest houses than many seaside towns, though Harrogate is landlocked in the heart of North Yorkshire. Pubs I directly visited included The Harrogate Tap, a twelve real ales to choose from bar attached to the railway station, Major Tom's Social Bar, with its quirky movie and music memorabilia, The Blues Bar, a live music venue decorated with naked mermaid ship's figureheads and with a wheelbarrow on the ceiling. The town has two literary associations to science fiction. In 1926, the crime writer, Agatha Christie vanished without trace until she was spotted in the Hydro Hotel (later renamed The Old Swan). No full explanation was given for why she had vanished. Theories range from suicidal depression, to an affair, to amnesia, and even to shameless publicity stunt. The science fiction TV series Dr Who had the writer meeting the renowned time traveller in the David Tennant led adventure, The Unicorn And The Wasp which ends with the Doctor dropping the shocked and bewildered author off on the driveway to the hotel, which in reality now hosts and annual crime writer's convention. I was happy to see the driveway featured in the show myself. A movie called Agatha was also made, dealing more realistically with the mystery and featuring scenes in the hotel. In the 1963 John Wyndham novel The Kraken Wakes, undersea aliens flood the world by melting the polar ice caps forcing the British Government to relocate from London to Harrogate. My adventures were less extreme. I took numerous pub sign photos and visited a few bars myself before ending my first day out with a meal in the Burgers And More restaurant directly facing my guesthouse home away from home. They produced one of the biggest and most unusual burgers I have ever had, containing deep fried chillies. Very nice. I went to bed quite early, about 11 pm. I was looking forward to the days to come. My favourite sign discovery of the day was The Fat Badger, of which more in a forthcoming review. Arthur Chappell
7 responses

•
4 Apr 18
I have seen a lot of fat badgers sleeping at the sides of the roads around here over the last couple of weeks. Lazy beggars.

• Preston, England
9 Apr 18
I've never seen a wild badger

• Preston, England
10 Apr 18
@Poppylicious
they are very nocturnal creatures so unlikely to be seen during the day


• Preston, England
4 Apr 18
@LadyDuck
Yes, it is if anything a greater mystery than those in her own crime stories

From Wikipedia, the free encyclopedia Jump to: navigation, search Dame Agatha Christie Lady Mallowan DBE Born Agatha Mary Clarissa Miller (1890-09-15)15 September 1890 Torquay, Devon, England, United Kingdom Died 12 January 1976(1976-01-12) (aged 85) Winte

• Switzerland
5 Apr 18
@arthurchappell
Thank you for the link. I have read most of her novels. Those written about her travels in the North Africa are so interesting.

• United States
9 Apr 18
I love visiting new places so this all sounds so incredible to me

Sounds like everything went good except for a mishap with the tax which all smoother over in the end anyway.

• Preston, England
10 Apr 18
@shaggin
yes that turned out OK in the end fortunately

• Bunbury, Australia
6 Apr 18
When I was researching Agatha riding on a surfboard, I read about the mystery of her disappearance.

• Los Angeles, California
4 Apr 18

• United States
4 Apr 18
Oh it sounds a lovely time Arthur and everything just perfectly located for you. I wish you could have soaked in some nice warm spa water too.

Still, good the weather held up and that the pubs were nice we shall see in another review. So glad that b and b was good.

• Lake Charles, Louisiana
4 Apr 18
Thank you for sharing this wonderful story.