Follycon Convention Diary Friday 30th March 2018 Eastercon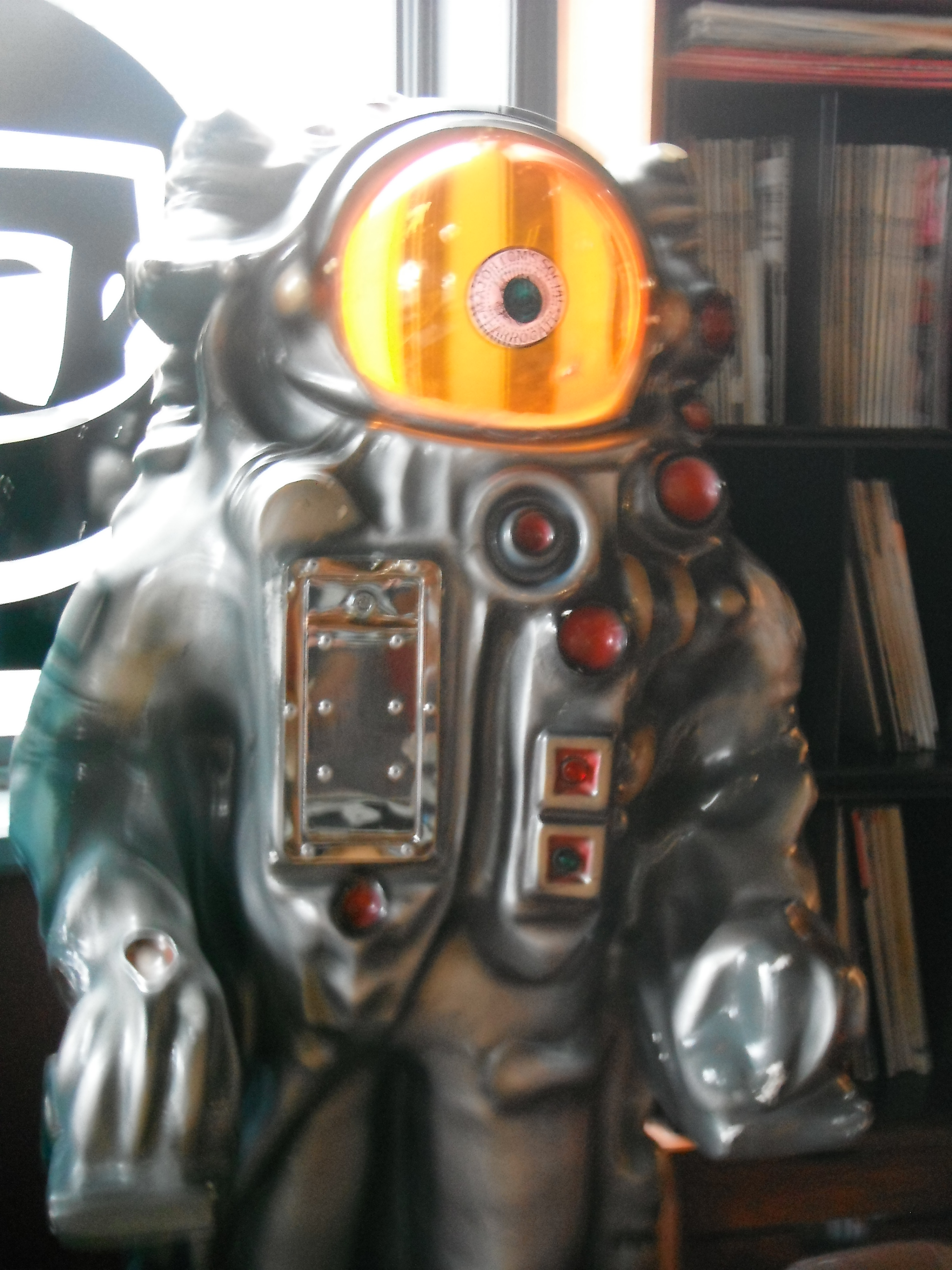 Preston, England
April 8, 2018 5:16pm CST
The Science Fiction Convention began properly today. A few other attendees were now staying at the same bed and breakfast I had chosen, and I sat chatting with one lady who was at breakfast before walking round the corner to the Majestic where the convention was taking place. I met various friends as they arrived, With no plans to attend the events preceding the opening ceremony I had a few beers and went to lunch with some Manchester friend. On my recommendation, after drinking there on Wednesday, we went for lunch in Major Tom' Social Bar, which does some terrific low cost home-made pizzas. The bar is full of movie posters and music memorabilia. Surprisingly little of it relates to David Bowie given Major Tom's part in many of his songs. We returned to The Majestic in plenty of time for the opening ceremony, which involved a quick introduction to the committee organizing the convention and the main guest of honour. I was surprised by how young prolific author Kim Stanley Robinson looked. After a break for beer and a look around the book dealer room, and a look around the art display where book cover artists show work off, (much of it auctioned later in the convention, I went to two book publisher launch events. Here new publications were on display from Luna Press and Newcom Press. Attendees were given a free glass of wine, with no obligation to buy books. Some other publishers only offered wine to those who bought books from them. The first panel talk I attended addresses events at the Villa Diodati; Birthplace Of Frankenstein. In 1818, two hundred years ago, a group of writers met on a holiday, at a Summer home owned by Lord Byron, and played out a challenge to create the best horror stories. Dr John Polidori created The Vampyr, but that was overshadowed by Mary Shelley's creation, Frankenstein. Much of the talk centred on criticising Byron and Mary Shelley's husband Percy Blysse Shelley, who treated women appallingly, with Percy Shelley driving several lovers to suicide and madness. Ross Kaveney spoke with glorious irreverence in saying Percy's early death by drowning was a good thing for womankind. I asked the panel what they made of Ken Russell's movie, Gothic which deals with the Villa event as a Laudanum fuelled orgy, but only Kevin McVeigh had seen it and he rightly dismissed it as far from accurate in being just Russelll at his most self-indulgent. Later came Friday's real highlight, a concert by Jon Boden, a musician from the excellent, though now disbanded folk combo, Bellowhead. He presented track from his dystopian post-apocalyptic album, Afterglow, and other works. It was a terrific concert presented with great humour and inviting audience participation though its theme of lovers united a separated by strange ritualistic dance in an abandoned city factory ruins was quite bleak too. All attendees were treated to copies of the main album as part of our convention welcome packs. The remainder of the night was spent in the convention bar. Arthur Chappell
6 responses


• Preston, England
8 Apr 18
yes, the same night as Frankenstein
@Courage7

• United States
8 Apr 18
@arthurchappell
Really cool to know that. I am glad you are having such a great time there.

• Los Angeles, California
9 Apr 18

• Preston, England
9 Apr 18
@JohnRoberts
not professionally - this was more of a writer's event than a TV / Movie media con like the Comic-cons


• Boise, Idaho
8 Apr 18
Sounds very entertaining. I was really surprised when I first read about Mary Shelley. She was a very interesting person.

• Bunbury, Australia
8 Apr 18
And the fun continues!


• United States
8 Apr 18
It sounds like you are having a really good time.