Chicken parmesan sandwich.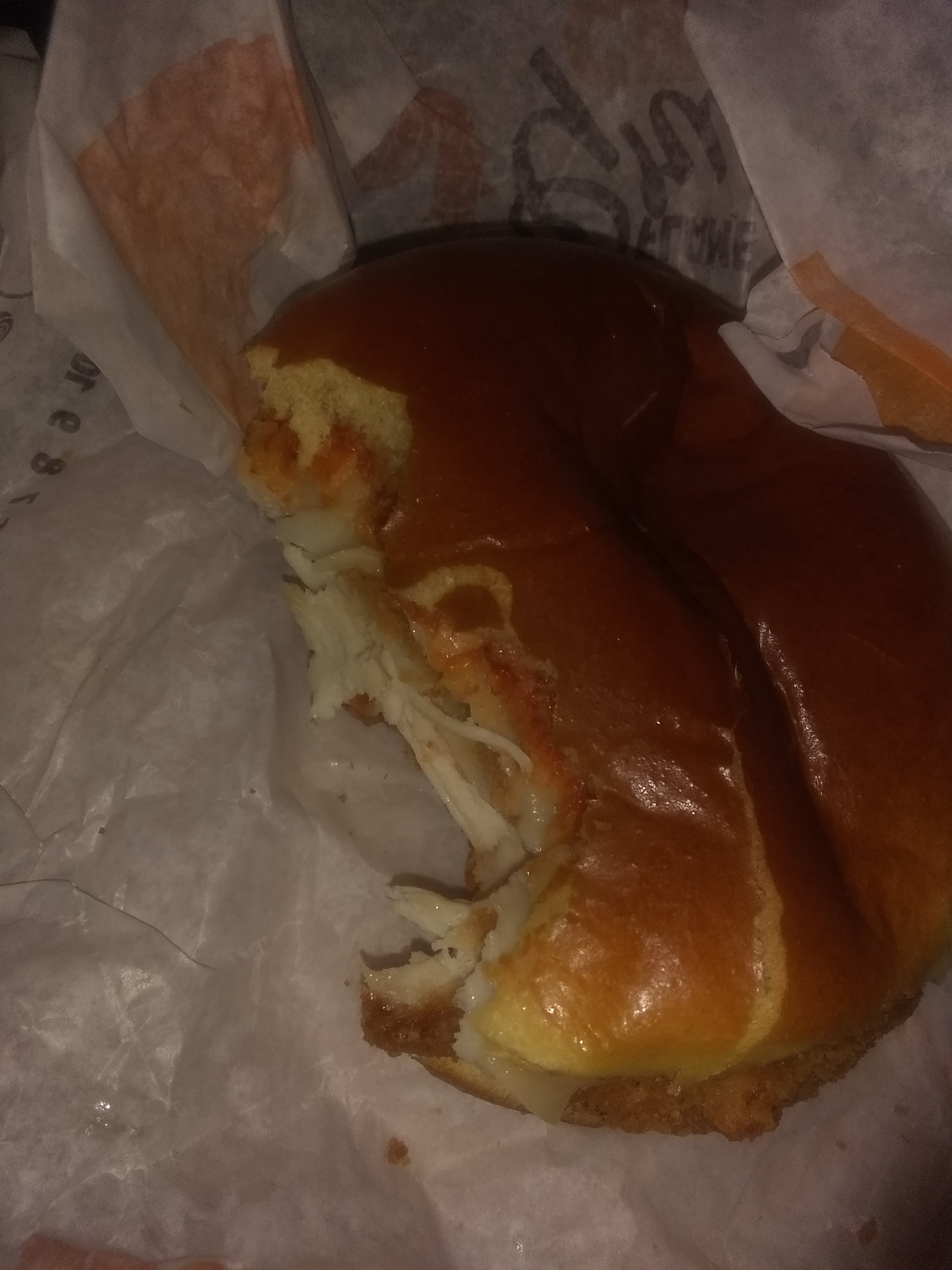 Defuniak Springs, Florida
May 15, 2019 2:31pm CST
We had the same thing for dinner the last two nights , so while this picture is actually two days old it works for last night as well. We got a new sandwich at work this week, and of course since it involved chicken I had to try it. It's a pretty simple sandwich. A crispy chicken fillet on a potato bun with marinara sauce on both top and bottom bun as well as motzarella and shaved parmesan cheese. I was skeptical at first, but it ended up being good enough that both the other half and I ate it two nights in a row.
8 responses


• Defuniak Springs, Florida
15 May
I get a free meal each shift and then a fifty percent discount on anything else i buy.

• Los Angeles, California
15 May
As I said, I should try it sometime.

• United States
15 May
Now that is delicious! Keep sharing your dinners with we myLotters! Maybe you can inspire with some new dishes!


• Rupert, Idaho
16 May
The sandwich sounds really good! I'll have to try that out!

• Cuyahoga Falls, Ohio
15 May
That sounds so good. I haven't that type of sandwich before in ages.