Swaziland adventure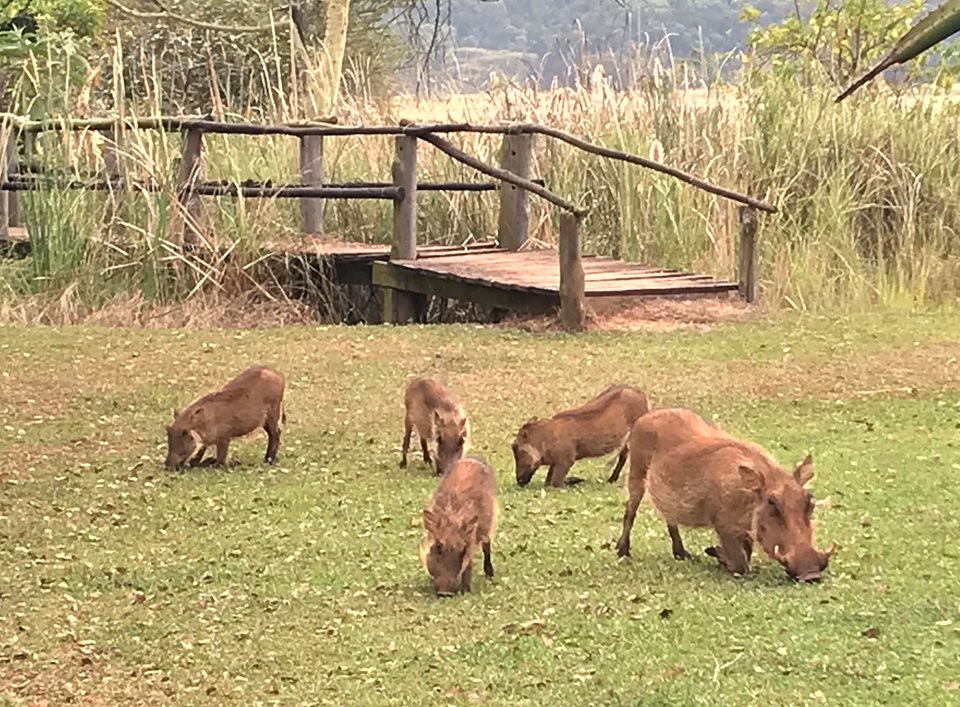 South Africa
June 6, 2019 12:17am CST
It seems I haven't been here in a while . . . where does time fly when you are having fun? After finishing our Bowling stint at the SA Nationals, my hubby and I decided to prolong our journey to the North/eastern coast of the country and visit the last five lighthouses on our list. I shall tell you more about them later, but first a little about another country FIRST for me - Swaziland. So how much do you know about Swaziland? Google gives a quick summary of this little country within our borders: "Swaziland, a small, landlocked monarchy in southern Africa, is known for its wilderness reserves and festivals showcasing traditional Swazi culture. Marking its northeastern border with Mozambique and stretching down to South Africa, the Lebombo Mountains are a backdrop for Mlawula Nature Reserve's many hiking trails. Nearby Hlane Royal National Park is home to diverse wildlife including lions, hippos and elephants." We were most fortunate to visit a few of the nature reserves but stayed in the Mlawala camp during our visit. The Swazi people are very friendly and tourism is booming. Its a self-drive country and the roads are in good condition, therefore you can get to almost every part with a normal vehicle. Wildlife is visible in abundance as well as green fields of pineapple plantations and sugarcane. My new passport has started with an African Country stamp, and hopefully, I shall be able to fill it up with its ten-year validity. One photo to share today is a 'sounder of warthogs' being the correct collective noun for them.
9 responses

• Delhi, India
6 Jun
Thanks for sharing about Swaziland and what you did there. I was not much aware of it. Is it a country, which could be visited at cheap rates?

• Ireland
6 Jun
@inlemay
The most pertinent fact of which I am cognisant regarding Swaziland is that it is home to a preponderance of black mambas, therefore I am boycotting it. Good to see you back here


•
6 Jun
This is the first I hrard about Swaziland. Thanks.

• Switzerland
6 Jun
Is is true that the King had renamed the country in "Kingdom of eSwatini" (land of the Swazis), at the celebration of the 50th years of independence? I have only visited a few countries in North Africa, I do not dare to visit those populated by so many dangerous animals.


• United Kingdom
6 Jun
Thanks to
@Fiacre
that is off my list too. I read yesterday that there are 22 species of snake on Table Mountain. That too will be off my list of places to visit unless I just stay on the viewing station! Glad you extended your bowls session with a little break! Get that passport filled with visa stamps! Mine is quite full now so it is due to be changed next year!

• United States
6 Jun
Such a delight Swaziland must have been. That is a wonderful shot of those warthogs you shared with us!

• Bunbury, Australia
23 Jun
That's interesting - and fancy having a 'sounder' of warthogs. I wonder who thought that one up. Are you home now?