June 12 - Let's discuss what happened on that day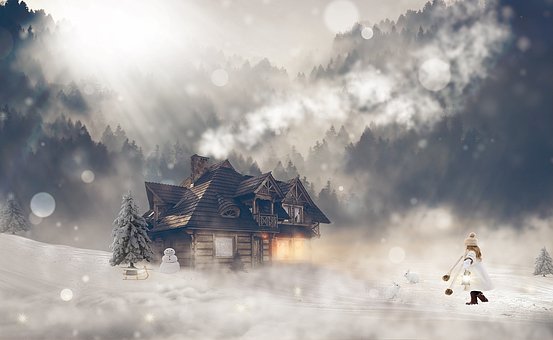 United States
June 12, 2019 12:58pm CST
Magic Day 1665 - Thomas Willett is appointed the first mayor of New York City. 1942 - Anne Frank is given a diary for her thirteenth birthday. 1930 - Jim Nabors is born. He is an American actor, singer and comedian. He was discovered by Andy Griffith while working in a Santa Monica nightclub. He later appeared in the "Andy Griffith Show" as Gomer Pyle. Then he was given his own spin-off show "Gomer Pyle, U.S.M.C." He has a rich baritone singing voice and often surprises fans as to how well he can sing. Sang "Back Home in Indiana" from 1972-2014 before the start of the Indianapolis 500. He appeared many times on the "Carol Burnett Show". (see below) Photo is from Pixabay.

Jim Nabors as Pfc Gomer Pyle and Carol Burnett as Sgt. Carol sing a medley of several songs. The clip is from Gomer Pyle USMC season 5, Episode 28 - "Showtim...
9 responses

• Rupert, Idaho
13 Jun
Very good to know, I did know about Anne Frank.

•
13 Jun
June 12, 1991 my cousin was born

• North Shore, New Zealand
12 Jun
Wow, an interesting post,,,, never thought about checking important things of a day... you are awesome and thanks for sharing

• North Shore, New Zealand
12 Jun
@LindaOHio
my lovely friend




• Philippines
13 Jun
That is an interesting post. I have seen book about Anne Frank. Is she the same girl? June 12th is my country's Independence Day.

• United States
13 Jun
Happy Independence Day! Yes, it's the same girl.

• Philippines
12 Jun
Wow. This is a hyper mushy post for me. First, I did read Anne Frank's diary when I was 13 years old. I did admire Anne on her take on her surroundings, her family's condition, her interest in Peter, and her writing, Second, I didn't know of Jim Nabors although Carol Burnett was shown on black and white tv my childhood years. I love all those songs they sang. Some are my piano pieces. Thanks for ushering me down memory lane. I enjoyed the video very much. June 12 is our Independence Day.

• United States
12 Jun
Yes, I know. Happy Independence Day!

• Banks, Oregon
13 Jun
I remember the diary of Anne Frank and, Jim Nabors.

• Preston, England
13 Jun
terribly sad to think what happened to Ann Frank

• United States
12 Jun
He sure did have a wonderful voice.