Rosemary - Dew of the Sea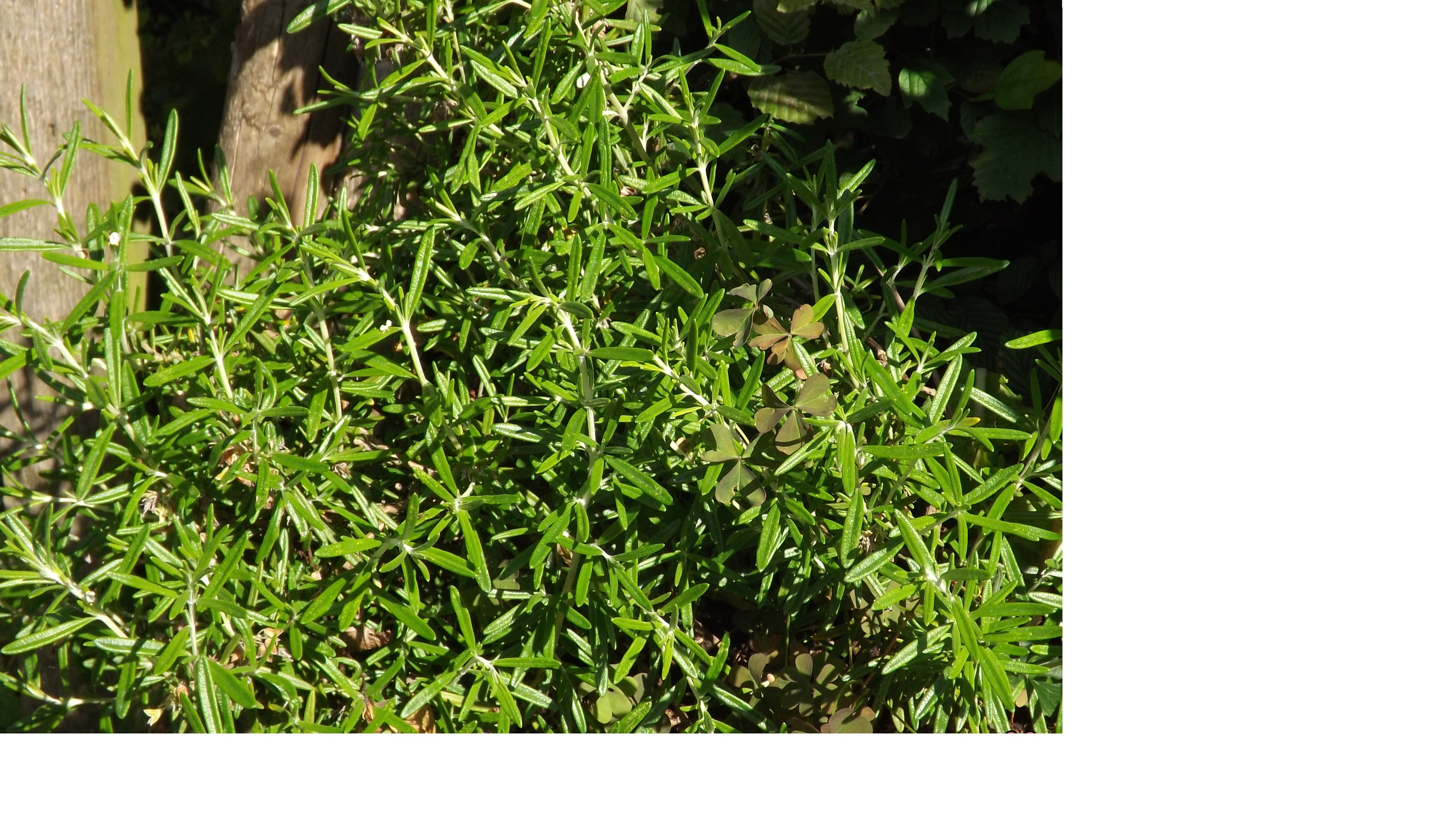 Norwich, England
July 7, 2019 5:32am CST
Rosemary has roots (pun intended!) that can be traced back to the Egyptians (who used it in their burial ceremonies), and later the Romans and Greeks who used it in food and as a medicine.. Ros Marinus is Latin for Dew of the Sea which fits well as it grows prolifically on the Mediterranean coast and the small , delicate blue flowers can look very dew like. It's believed that the plant came over to England during the Roman occupation but the first evidence seems to come from the 8th century when Rosemary was planted in monastic gardens mainly for medicinal purposes The first inkling that it was grown in a British garden was in the 14th century when the Countess of Hainault (which has, over time, been consumed by Belgium) sent a plant to the English queen Philippa, the wife of Edward III. It was planted in the gardens at the palace of Westminster. From here it seemed to spread far and wide across the country. The herb has some pest control effects so is a great plant to have in your garden although obviously it sometimes needs a helping hand. However, I have to say that this year I've had no problems with bugs other than slugs and snails. No greenfly or blackfly. The plant is steeped in folklore. It's been a symbol of remembrance both at weddings (presumably to ensure the newly weds remained true to each other!) and at funerals. It was recognised as an aid to memory and the Greek scholars wore rosemary garlands around their heads. Rosemary is supposed to aid hair growth, is great for stress or anxiety, helps ease coughs and has antibacterial properties so is a good natural remedy for cuts and scratches. It's great for maintaining a healthy gut and is good for digestive problems in general - constipation, upset stomachs and diarrhoea. It's quite a potent herb, however, so needs to be taken in moderation. If you don't fancy rosemary tea, it can of course be added to various recipes both sweet and savoury. It's an easy to grow herb. I bought mine from my local supermarket as a 'cut and come again' herb pot but decided I didn't want to just use it until it had no more strength in it and had to go in the bin so I planted it up in a large garden urn and, as you can see, it's doing very well.
5 responses

• Bunbury, Australia
8 Jul
We have rosemary bushes growing in the garden. It's one plant the kangaroos don't eat.

• Norwich, England
11 Jul
Our main pests are slugs and snails. Because we live in a relatively moist country they can destroy your garden. Back around 20 years ago or so we used to have hedgehogs and thrushes visiting and they'd get rid of most of them but sadly haven't seen either for years.

• Bunbury, Australia
12 Jul
@olliesmum
I read recently about hedgehogs becoming very scarce and possibly threatened with extinction. They are cute little creatures. We don't have them in Australia but we saw one close-up in France.

• Norwich, England
12 Jul
@JudyEv
I've heard that over here everyone likes to fence off their properties so hedgehogs have no chance of making a trail to find food or breed.


• Germany
7 Jul
There are some rosemary bushes in the park I have to cross when going to town. In summer I pull off some twigs and put them in my pockets. I love the smell. But the garden variety is nothing compared to the wild relative I know from the Italian island of Sardinia. It grows in the macchia there, the wild bush land. The smell is wonderful.

• Switzerland
7 Jul
I have one very big rosemary bush and three smaller that I started for a piece I cut from a rosemary hedge in Italy. I have not noticed that it helps with bugs, as it does not help the mint, the geraniums and the lavender. The only ones I want to repel are the mosquitoes and they seem not to care about my herbs.

• Norwich, England
7 Jul
Must admit I hate mosquitoes. I find that you hear them buzzing round your head but as soon as you look for them they go very, very quiet. I swear they know I'm going to zap them. I think they're more intelligent than scientists would have us believe!

• Switzerland
7 Jul
@olliesmum
I do not know if they are intelligent, but they surely are voracious.


• Norwich, England
7 Jul
I must admit I haven't heard of it in my little isolated corner of the UK but I can't see a reason why it shouldn't be good with steak. I don't eat meat so can't try it for you I'm afraid.

• Norwich, England
7 Jul
It's used here in the UK mainly with lamb but, as a vegan, that's not much use to me! But I love it anyway, Just to walk down the garden and move my hands in the leaves gives off such a beautiful perfume. It definitely makes me feel less stressed - likewise with the lavender.