Facts About Me - Halloween 2019 Edition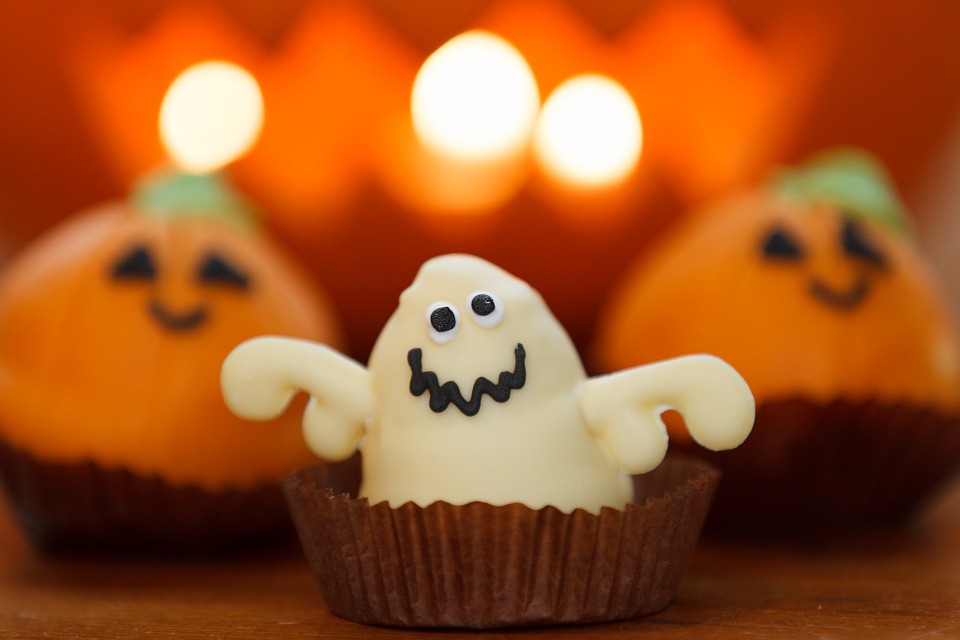 Baltimore, Maryland
October 8, 2019 9:51pm CST
It's Spooky Season, everyone (aka October) lol! I haven't done a "Facts About Me" post in a while, so I think now would be a good time to do one, especially since I wanted to post this last week lol. Anywho, this is the Halloween 2019 Edition of my "Facts About Me" post. 1. My best friend and her son are going as "Mike" and "Sully" (of Monsters Inc./Monsters University), and I was originally going to go as "Boo" (of Monsters Inc.) to match with them. I'm not sure if people would realize I'm "Boo", since her costume is really just a pink shirt and purple sweatpants, so I'm going as "Squishy" (of Monsters University) instead. :) 2. I don't do haunted attractions often, as I'm not always in the mood to be scared (nor am I always in the mood to spend too much that close to Christmas season). I have found a few that I like though, but I haven't visited them in a few years. However, I LOVE the family-friendly attractions, such as farms and pumpkin patches, and I'm hoping to do at least one this season. 3. I like a mixture of spooky and family-friendly Halloween movies. I can watch Halloween and A Nightmare On Elm Street one day, and Hocus Pocus and The Nightmare Before Christmas the next day. However, I don't like anything too gory, disturbing or violent (in regards to spooky/horror movies). Alrighty, I'm going to get back to work. Whether you celebrate Halloween or not, I hope October in general is a good month for all of you. Take care. :) Photo Credit: Pixabay.
10 responses

• Green Bay, Wisconsin
9 Oct
Looked up Squishy to see who that was. I've seen the movie but it was a while ago. I hope you post a picture of you in that costume. It should be awesome. I've seen Hocus Pocus and Nightmare Before Christmas, both good movies. I haven't seen the others. I hope you enjoy all of them this month. Enjoy the pumpkin patch. I don't celebrate but I do watch to see what the kids are wearing. It is an excellent month.


• Green Bay, Wisconsin
11 Oct
@paigea
There are some creative ones.

• Baltimore, Maryland
16 Oct
@just4him
I'll try to post a picture, or at least on Facebook. It's gonna be pretty basic because I'm not willing to spend a fortune on it, esp. when I'm funding a lot of the party. Thank you so much! I've watched Hocus Pocus several times already lol. I'm watching the original Carrie now. Thanks! I hope we get to a pumpkin patch before Christmas, lol.



• United States
9 Oct
I always liked to watch spooky movies around Halloween, I think that really became more popular back when vcr's first came out and everyone was renting a lot of movies. That's the best part of Halloween that my kids remember, they really didn't care that much for trick or treating, but they always looked forwards to the movies afterwords.

• United States
17 Oct
@tammys85
I believe the reason they didn't care that much abut was because we lived near a small town and they had to do a lot of walking, just to end up getting maybe a half full Halloween pail of candy. The one Halloween they really liked and have found memories of, was when we made a Halloween carnival at the house a invited a whole lot of people. We give each one treats, bag of candy, we made booths were they played games. Also, all the children and adults were dressed in a costume.

• Anniston, Alabama
9 Oct

• Daytona Beach, Florida
9 Oct
I love the spooky month of October and I love Halloween and watch all the creepy movie

• Pueblo, Colorado
9 Oct
I love Halloween! I like the horror genre in movies, but I do not like the slasher sub-genre. There are some family Halloween movies I love. Nobody talks about them, but I like the TV series that do Halloween themed episodes for the holiday. I loved trick or treating as a kid. But I've decided now, Halloween, is an adult holiday. I can't figure our how I'm going to dress this year, I have a Halloween dance o attend. I think going out on Halloween, without some kind of costume, is just wrong.

• Pueblo, Colorado
9 Oct
Remember the "Two and a Half Men" episode where Charlie dates this weird goth chick, and the chick curses Alan, while she tries to use Charlie as a breeder for Gilgamesh? The girls meets Charlies mother and gets out of the picture fast, of course she new her somehow. The shows ends with Mom dressed as the Wicked Witch from Oz, while Charlie, Alan, and SpongeBob smearpants dress as flying monkeys? What a great episode.

• Baltimore, Maryland
16 Oct
@jprtist
What are the slasher sub-genres? I just figured slasher was one genre. I don't watch "Two and a Half Men" a lot, but I loved the Halloween episodes of "Roseanne", minus the one where she had the baby because I just didn't like that one. For us, Halloween is a family holiday, but it's different for each person. As long as you enjoy it, that's what matters. :) Oh yeah, a lot of people may be dressed up for a Halloween dance, so you may want to do something. Or at least invest in a "This Is My Halloween Costume" t-shirt lol.

• Pueblo, Colorado
18 Oct
@tammys85
I consider "slasher", a sub genre, because you find slasher movies listed under Horror, and sometimes Thriller genres in movie lists. I've never seen a movie list like: Action, Comedy, Drama, Family, Thriller, Horror, Science Fiction, Slasher. Slasher movies are always listed under another Genre. I propose that Superhero movies could be a subgenre to Action movies. Yeah, I'm having a hard time thinking of a good costume this year. It's been years since I partied on Haloween. I used to come up with interesting costumes. I have "costume block", this year.

• Agra, India
14 Oct
We don't celebrate Halloween but we are preparing for Diwal


• United States
9 Oct
I think that's a good idea your changing your idea for your costume. That's cute you three are dressing up together. I love family friendly Halloween events too but I hate anything scary like haunted house.

• Rupert, Idaho
16 Oct
I will have to check out who that is, but sounds like a fun costume! Hope you can go to some of those places, that you like....a pumpkin patch would be fun. My son gets to go Friday with his Kindergarten class. Sounds like a good mix of movies!