I found bread and money.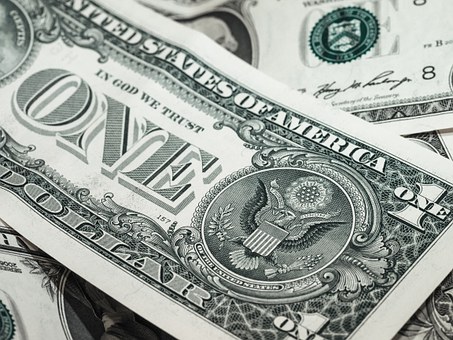 Chile
June 30, 2020 9:21am CST
Yesterday, while I read here the post by my friend @JimBo452020 about losing his axe (I hope he found it) I started to think about all the rather important things I had lost lately. To begin with, I had bought some bread to make hamburgers. It disappeared. I looked for it 2 days, even in the freezer. NO. Would the workers that installed the heater steal it? The last time that I had seen it was over the dining room table. And then I wanted to check if there was still any cash in a hidden place I have since the burglars came to my house twice 3 years ago. I knew where the money was. I had discovered that the only place where the burglars did not look was the pantry. So I had the money inside an empty coffee can. It was not much, but I need it, just in case an emergency should rise. And then, standing in front of the pantry I had an inspiration. The fridge. But not where the bread should be but below, where I place the lettuce. And there it was. My friend Jim, I hope you find your axe. You made my day yesterday reading your post and the several answers to it

Friends, I´m rich. I have enough cash to take a taxi to the hospital should I need it. And today I will roast some eggplants in olive oil and make a sandwich with that bread. It has so many sesame seeds on the crust that you can taste the sesame

Now I´ll go to my notifications. I´m sipping my coffee, Luna is fed and I will not reach my June goal.

2 hours I have been looking for my Axe and I cant find it. Ive lost heaps of things before but nothing like this. To say I am worried would be an...
6 responses

• Montrose, Scotland
30 Jun
Im still looking for it, During breaks in internet service

• Chile
30 Jun
Did you ask the kids? The bushes? Your wife? Things have a tendency to hide.


• Montrose, Scotland
30 Jun
@marguicha
Ive asked everyone. I must have mislaid it really well. When it turns up I will let you know where I found it.

• Chile
30 Jun
@JimBo452020
Maybe it is next to my garage door key. I have been looking for it all morning.



• Chile
30 Jun
I know. The answers to that post were very funny.

• Switzerland
1 Jul
@marguicha
I found a screwdriver in the freezer two days ago.



• Chile
1 Jul
@LadyDuck
Maybe I should look for the garage keys in the freezer.



• Bunbury, Australia
1 Jul
When something isn't where it usually is, it can be difficult to find. I'm glad you have some money hidden away. I would hate to be burglared. I think it would make me very scared.

• Chile
1 Jul
That was terrible! And I lost a lot of things that had a lot of sentimental value.

• Bunbury, Australia
1 Jul
@marguicha
And it happened twice, didn't it? Are such robberies common there?

• Philippines
30 Jun
I have my savings at the bank. I can get it anytime thru my ATM card.

• Chile
30 Jun
I do. Most of it. But I am not going out to an ATM machine.

• Philippines
1 Jul
@marguicha
oh I see. It's no problem in my case. We can go out anytime for we have a relaxed order that we avail of.

• India
30 Jun
Have a wonderful day dear. Having enough cash is so much important these days

• Chile
30 Jun
Last week, after I lost my credit card when I was paying for a cylinder of gas (I later found it in my pocket), I spent all the cash I had in every bag. Now I can lose again the credit card for a while.


• United States
30 Jun
I'm glad you found your bread and cash. Sorry you won't reach your goal.