A long talk by the phone. Mother role.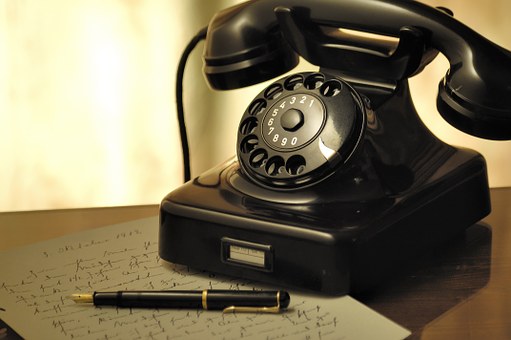 Chile
June 30, 2020 11:01pm CST
Ever since my ex son in law is ill, my daughter calls me every night and talks to me about everything for maybe an hour. Suddenly, she says that she has taken her sleeping pill and that she must go to sleep immediately. Many times I am just shocked and cannot even say bye. Today I discovered that this 56 year old woman was so worried and terrified that she needed her mom as little children need theirs to be able to sleep in spite of the horrors of the night. So I did not watch a movie, I did not mylot and we talked for a long time about healthy food and flannel sheets. This is the last day of June here. May July bring happiness. I hope that Oscar is better tomorrow. Sleep tight. See you tomorrow.

9 responses

• India
1 Jul
I hope so dear and every mother always try to help their children no matter how much grownup they are. Good night

• Chile
1 Jul
Thank you. I try to help my children.


• Chile
1 Jul
This horrible virus is unpredictable. One day he is better and the other worse. Let´s hope his body can endure it. I understand now why the elderly are dying more.

• Switzerland
1 Jul
@marguicha
This virus is horrible, it's very hard for young people, you can imagine how hard it is on elders.

• Chile
1 Jul
@LadyDuck
That´s why so many of them die. They have other ailments prduced by age. In my city, people cn ask for permits to go out under certain condiions. But I cannot as I´m past the age limit.


• United States
1 Jul
Even a 56-year-old needs her mom. Let's hope for a better month.

• Chile
1 Jul
I hope so. I just want Oscar safe again.

• United States
3 Jul

• Philippines
3 Jul
A mother is always a mother with whom her children rely as a great comforter and a rescuer. And you have exemplifying that role perfectly.

• Chile
4 Jul
My children do the same to me many times.

• Philippines
4 Jul
@marguicha
You have raised your children perfectly.




• Bunbury, Australia
1 Jul
I'm sure you are a great source of comfort to Tania. She is lucky to have such an understanding mother that she can talk to at this time. What a terrible situation for you all.


• Chile
1 Jul
She comforts me too. And so does Claudia.

• Bosnia And Herzegovina
1 Jul
i hope july brings health and happiness too. take care


• Agra, India
1 Jul
Kids will always be kids and mothers will always be a mother.