Now this is my kind of Cheesy snack!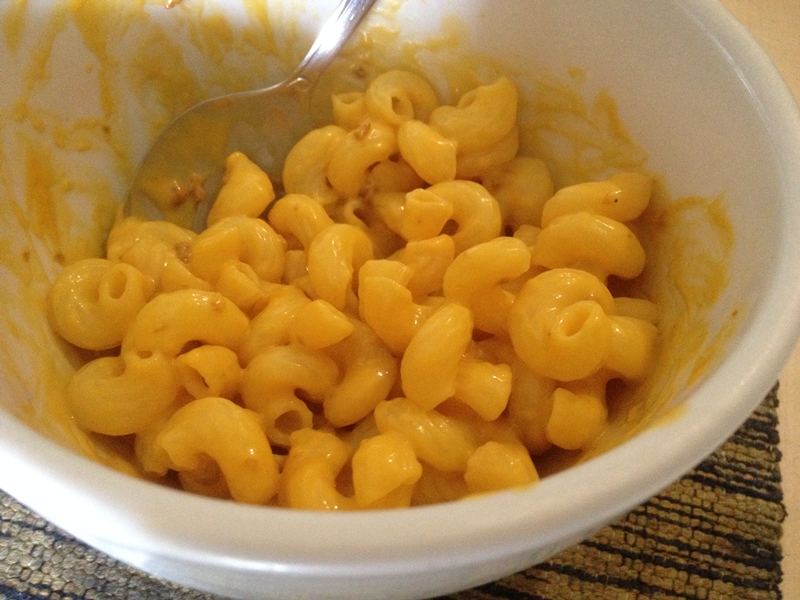 September 2, 2020 11:43am CST
The cold weather is prompting me to eat something warm but I don't want to make some soup or some stew because it will take a long time to do so. Luckily, there are some Macaroni pasta that is left on display at the shelves haha. Not much of a cook so when in doubt, just make what you can do so... voila! Macaroni and Cheese for this evening's snack it is. What do you have for today or tonight's snack? Photo by me.
7 responses



• United States
2 Sep 20
@StyleWithSense


I season mine with a little butter and salt, cayenne pepper, garlic and onion powder.



•
2 Sep 20
@DianneN
Whoooooa,



I've never tried that but that really looks like a bomb type of snack! Thanks! you've given me an idea next time when i have some pop-corn hahaha.



•
2 Sep 20
oh oh oh! you are making me crave with Pop-corn! haha!

I love me some caramel popcorns! how bout you? what type of popcorn yall making?



• Agra, India
2 Sep 20
Looks yummy. I would love to have one

•
2 Sep 20
Awe Thanks! Yeah be my pleasure hehe


It's actually easy to make though! and the ingredients are sure available at most groceries.

• Agra, India
5 Sep 20

•
5 Sep 20
@amitkokiladitya
Yay! Keep us updated and hope you do share it over here. Thanks for your reply!


• Philippines
4 Sep 20
I like the viola part! Lol. I like your cheesy snack. I heard the lifehack VO.

•
5 Sep 20
lol thanks for appreciating my post! that means a lot! Have a blessed day!



• Centralia, Washington
2 Sep 20
I had a little Greek yogurt that is flavored with honey.

•
3 Sep 20
Wow! That absolutely is taaaastey! I haven't gotten yogurt for days now, thanks for your comment i might get one here soon!


• Santiago, Chile
2 Sep 20
It looks delicious my friend!


• Santiago, Chile
3 Sep 20

•
3 Sep 20
Thanks! Yes it is delicious! Hope you'll try some soon!



•
3 Sep 20
Thanks! Oh, they are! Hope you'll try some soon! thanks for your reply!


•
2 Sep 20
Awe, well you can have some snacks later on? Thanks for your response!