Driven to secret drinking!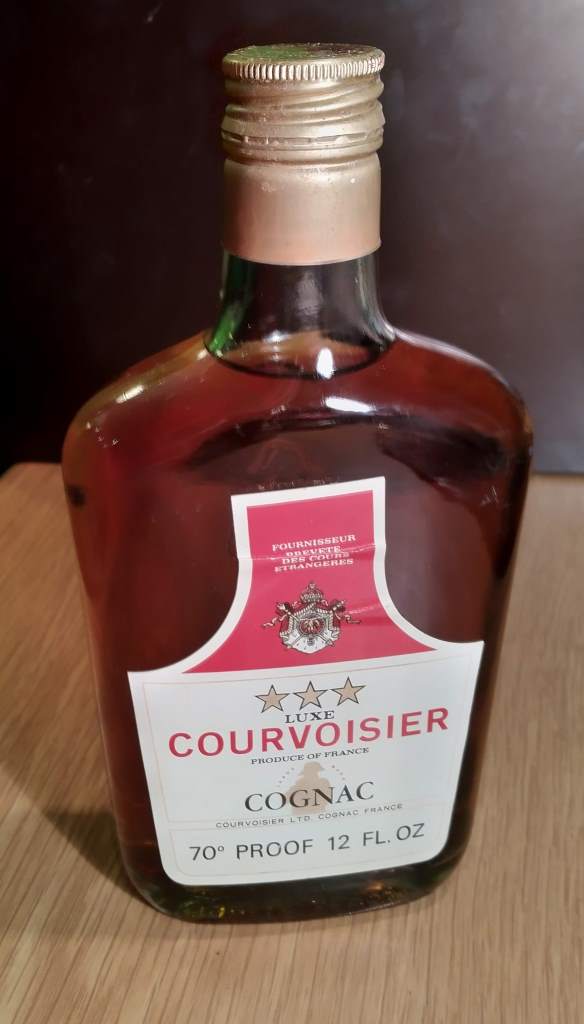 United Kingdom
February 5, 2021 7:42am CST
@xFiacre inspired me to write this post. I have a selection of bottles of spirits in the back of the cupboard. I had a few because, once upon a time, I fancied treating myself to a cocktail every now and then. Of course this virtually never happened because they almost always require some ingredient I never had to hand. Then of course you always need a bit for Christmas cake or trifle. Then I inherited a few from my parents because, although they virtually never drank except on some special occasion such as Christmas, they couldn't resist a bargain so bought a few bottles when they saw a good deal! I do enjoy a gin and tonic on a summer evening, but rarely drink whisky, brandy, Cointreau, or rum. My partner was more likely to drink these, but he gave up alcohol about three years ago. I gave a couple of bottles to friends, and thought of trying to sell a couple of the half-bottles of brandy which are unopened and must date from the 1980s (since they pre-date the use of metric measurements). But sales sites I tried do not permit the sale of alcohol. I also found what I think is sloe gin from several years ago. A friend is very fond of this drink, but this was too old to gift to anyone. So in the end I have resorted to drinking the stuff myself. On cold evenings I made spiced fruit punch - then added a glug of the sloe gin to mine. I've found a recipe for Mexican hot chocolate which has added rum and a dried chilli - that was surprisingly nice (rum is my least favourite, except in the form of chocolate rum truffles). I've added a shot of brandy to my coffee a few times too, Italian style. Slowly the collection is being whittled down. It is making me feel like a secret alcoholic though! All rights reserved. © Text and image copyright Fleur 2021.
8 responses



• United States
5 Feb
If I were a drinker rum is my preference. I do like it in desserts and milkshakes.


• United States
6 Feb
@Fleura
rum and brandy are very good in chocolate milkshakes. I bet in banana too.


• United Kingdom
6 Feb


• Preston, England
19 Feb
I rarely drink at home and I really miss the pubs while the covid lockdown is in force here

• Preston, England
19 Feb

• Bangalore, India
5 Feb
Good that you have found ways to use them. Good to use them and not only storing them.


• Bangalore, India
6 Feb
@Fleura
That's good. I am not into drinking but husband does enjoy it every weekend and has his good collection in his bar.

• Green Bay, Wisconsin
5 Feb
If you need to get rid of it, that's a good way to do it.

• Green Bay, Wisconsin
5 Feb
@Fleura
At least you found a good way to do so.

• Ireland
5 Feb
@fleura
Hot chocolate can certainly be smartened up with a glug of brandy, but it tends to cool it down as well. Perhaps I put too much brandy in.

• Bunbury, Australia
6 Feb
That sounds a very good idea to me. I hate wasting stuff too. This is something I can see myself doing.