DO NOT Go In There!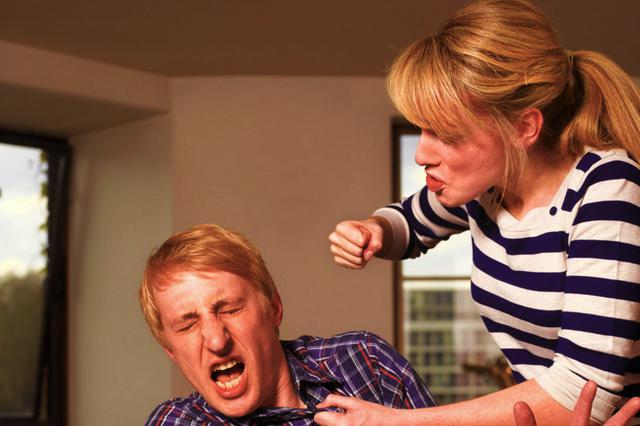 United States
April 4, 2021 1:46pm CST
Yikes al'mighty! I went to take a whizz when I came in from crushing a few cans in the garage and suddenly I was accosted by my wife. "Don't you DARE pee in there! I just cleaned that!" We have company coming over later on for Easter dinner. So, I held my open pants and headed for the bathroom in our bedroom. "Not there either. To the basement!" I had words. Let me tell you. But all I did was nod and say "Yes, dear," and went down to pee with the spiders and camel crickets.
10 responses

• Denver, Colorado
4 Apr
The life of a prison inmate



• Denver, Colorado
4 Apr
@porwest
As I mentioned before, if I ever tried anything like that, I would have got the back of his five knuckles.

• United States
4 Apr
@RebeccasFarm
Ouch. I could never hit a woman. I mean, if she's coming at me with a knife or going to kick me in the jewels I might take her down. But I'd never even dream of taking a hand to my wife. Never.




• Israel
6 Apr
@porwest
That is nice that you have three of them. I take it the cats or cat likes to try them all and do not mind if someone wants to be alone in one or do they have their own? By the way the guy in the picture looks like Owen Wilson, is that him?


• Israel
5 Apr
@porwest
At least you had company unless you just wanted to be alone then it must have been hard.

• Israel
8 Apr
@porwest
I am glad for you and your ham.

• United States
10 Apr
@Hannihar
Me too. I am using the rest of it tonight to make a bean soup. Just have to boil the meat off the bone and then make the soup. Should be delicious. Going to save a little of the ham for the wifey too so she can make some ham salad out of it. She likes ham salad sandwiches.



• Philippines
5 Apr
who works there? you or wife? I guess she just wants to give a good impression.

• Daytona Beach, Florida
4 Apr
At least you were a good boy to listen, I hope you had a wonderful Easter,

• Staten Island, New York
5 Apr
Good thing you didn't have to pee real bad. Having to go real bad and walking from bathroom to bathroom only to be told
don't go in there
I'd probably have peed in my pants before I got to bathroom #3.

I have not heard of the phrase
take a whizz.
After reading that phrase I was trying to figure out what the heck that meant. Thought maybe it had something to do with weed.


• United States
5 Apr
lol Your wife sounds like a piece of work. What was wrong with your bedroom bathroom?