Just checking in..4/8/' 21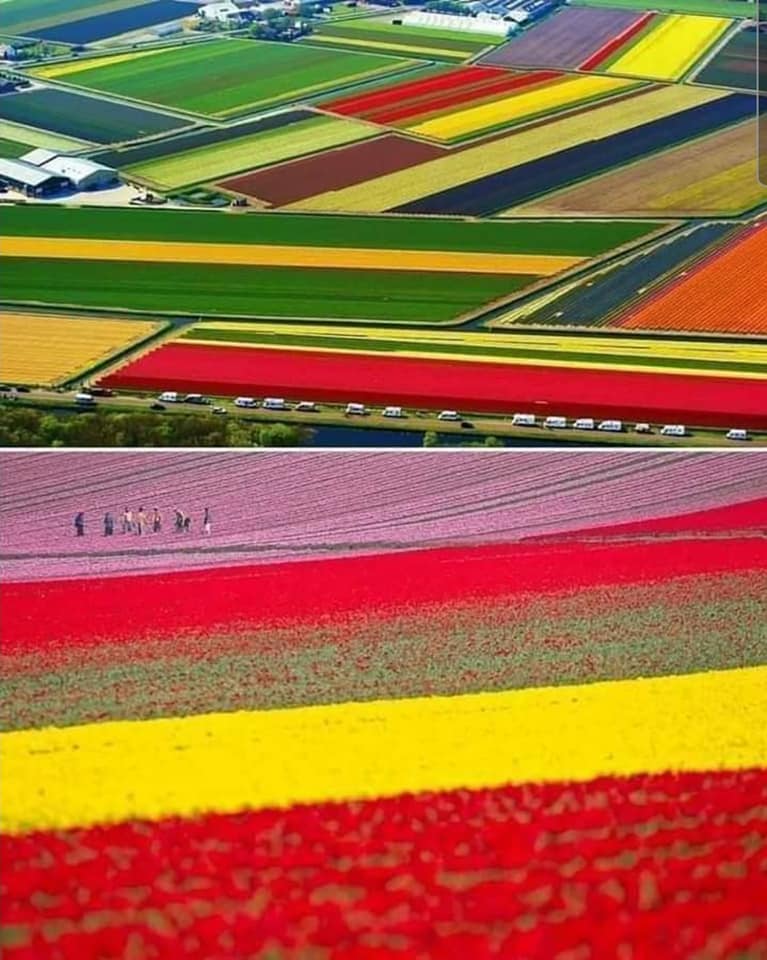 Holiday, Florida
April 8, 2021 12:55pm CST
So yes I am still hanging on friends. All my usual ailments and then some are still in play. So not going into all that. Guess we all have something not great right now. Been watching a lot of T.V. of course. and playing Pogo club games online. I try to watch upbeat comedy and such mostly. Like Mom, The Neighborhood ,The Connors, and Blackish. Watch any of those ? Guess I will go check on your posts now. Back to this later. photo I got from ad online about Holland. All of those colors are flowers ! So beautiful.
9 responses

• Holiday, Florida
8 Apr
probably. I just thought it so beautiful.


• Holiday, Florida
8 Apr
thank you. Hope your weather continues to be good

•
9 Apr
OMG, those flower fields are so gorgeous and marverlous. (But guess if I was there, I would have sneezed like mad unless I took some antihistamine in advance


.)

• Holiday, Florida
10 Apr
Oh yes me too.I forgot about that


•
11 Apr
@bunnybon7
I have a family friend, she can enjoy any flowers BUT she is allergic to egg and a number of diary things severely. Once, she was rushed into the emergency just because some take-away food vendor used some ingredients they shouldn't use for her order. (Guess we are lucky that we are not that bad in the allergy department.)

• Holiday, Florida
2h
@YrNemo
not sure what I am allergic to.

I think the cat and several things


• Holiday, Florida
10 Apr
yes and they take care to keep it that way.


• Switzerland
11 Apr

• Roseburg, Oregon
8 Apr
Take care and come back later.

• Holiday, Florida
10 Apr
Thanks. I do try but sometimes it takes me a while

• Roseburg, Oregon
11 Apr


• United States
9 Apr
Beautiful photo. I watch Mom occasionally. I used to watch The Connors; but I miss Roseanne. Not much going on. Have a good day.

• Holiday, Florida
10 Apr
I do miss Roseanne but still enjoy all the other stars enough to continue watching.

• Marion, Ohio
9 Apr
I stopped watching Mom. But still enjoy the Neighborhood

• Holiday, Florida
10 Apr
I always look for fun shows to feel better and relax

• Moses Lake, Washington
8 Apr
The colors in that photo amaze me. I don't watch TV. I'm glad you have some amusing programs to watch.

• Holiday, Florida
8 Apr
They sure make their country beautiful.