Question: What is the worst restaurant service you've experienced?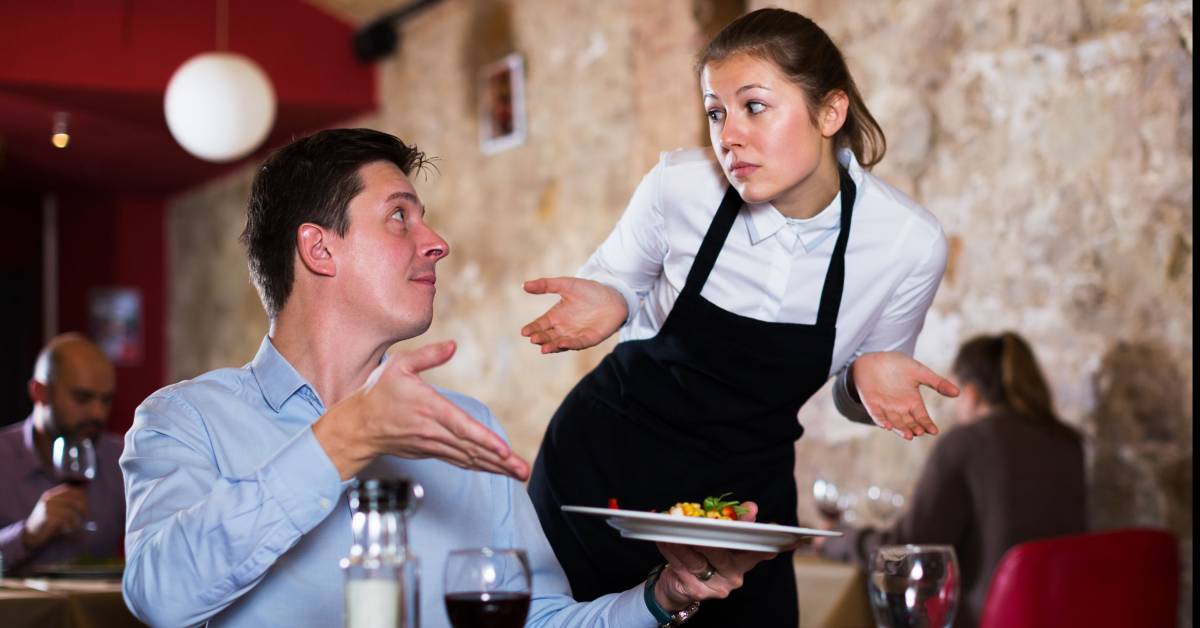 Philippines
May 7, 2021 9:03pm CST
Let me share my worst experience in a restaurant when being served by a waitress. I received the meal which I did not order. When I told this to this waitress, she freaked out that that they do not have the food I ordered.

Instead of apologizing, she just managed to say, "Take it or leave it." Of course, I did not take it and called her manager about this concern. I demanded to reprimand a sanction or something to her. Then, I left shaking my head. What would you say to the waitress or waiter in this situation? Any similar experiences like me? Image Credit: media1.moneywise.com
9 responses

• Shenzhen, China
8 May
once i ordered some dishes at a restaurant,but the waitress told me one dish is in shortage,then she suggested me to order another one instead,i accepted.Never met the matter the waitress change dish to another one without your agreement.




• United States
8 May
I've never had an experience like that. I would be very upset and talked with the manager, too.

• United States
8 May
@Shavkat
It can't hurt and maybe she will learn not to do that to anyone else.

• Thane, India
11 May
Thankfully not. Feel sorry for you. Take care



• Malaysia
14 May
Not too bad experience. Once I waited for half an hour, yet no one came to take our orders. I walked out and leave afterwards. If I were meaner, I should be like my aunt. She waited that long and someone did finally take her order. She ordered her food, then she got up and left.

• Wheat Ridge, Colorado
8 May
I did not have any bad experience