Hubby Had To Work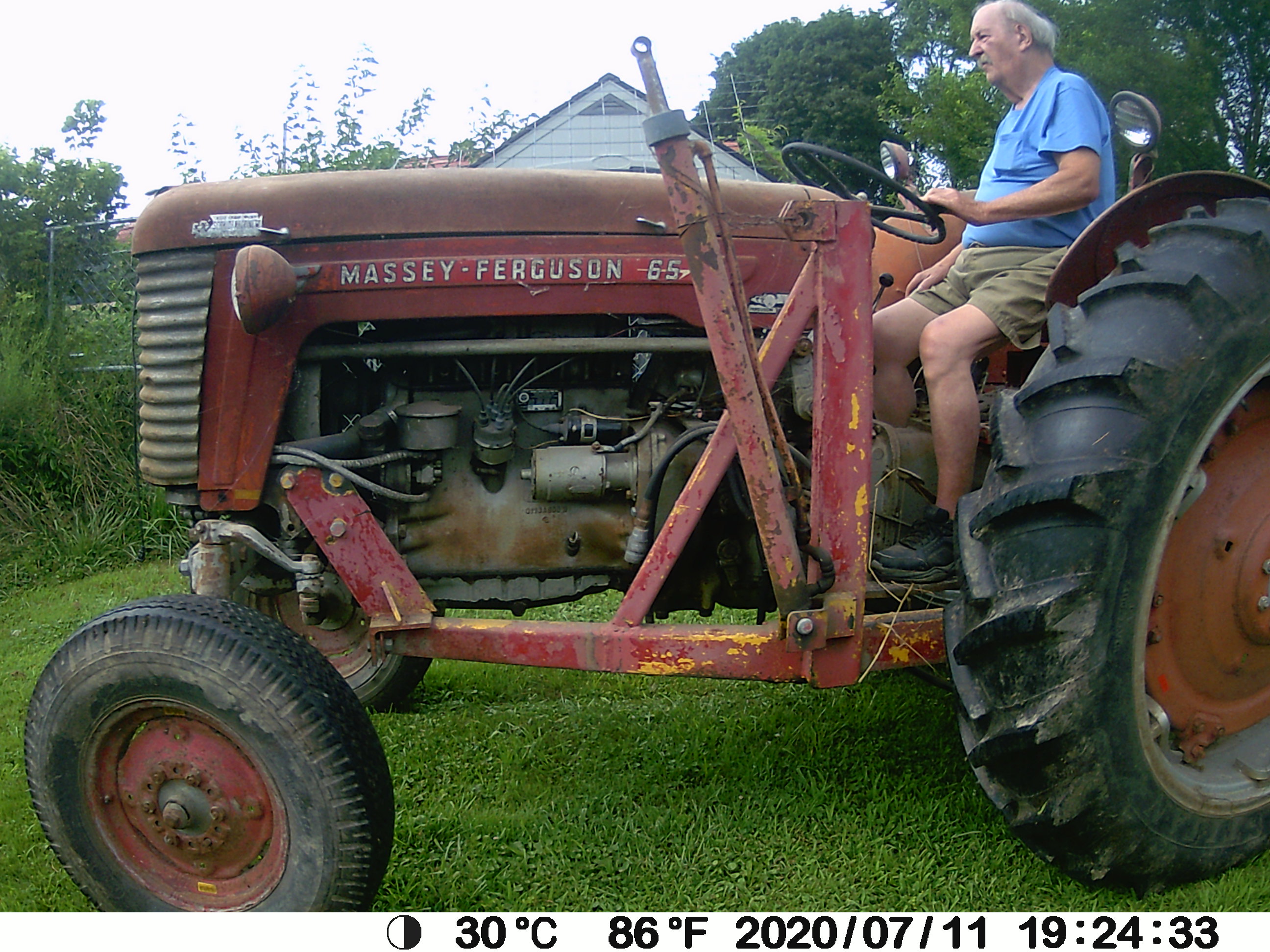 Marion, Ohio
July 21, 2021 10:10pm CST
At least he calls it that. I had a card in the camera all day where I seen the fox at by the chicken run. So when we took hay to the horses it caught him too. I only did one row of weeding today. Just because I decided that was enough. It was an easy day to work outside as there was a cool breeze. I did catch momma fox out in the pasture on that camera. I am now sure it is a female.

As you can see in the background the horses dont pay any attention to her. I told George he needs to run her off. Hope your day was good too

AboutPressCopyrightContact usCreatorsAdvertiseDevelopersTermsPrivacyPolicy & SafetyHow YouTube worksTest new features© 2021 Google LLC
10 responses


• Marion, Ohio
23 Jul
Hubby will love hearing that about is tractor. Yep she is

• United States
23 Jul
@wolfgirl569
Reminds me so much of my Grandpa's. Good memories.

• Marion, Ohio
23 Jul
Easy way to get pictures of him.

• United States
23 Jul
@wolfgirl569
Ahahahaaa! Sneaky girl!




• Switzerland
24 Jul
@wolfgirl569
This is true, I noticed that the dog of the neighbors does not even bark anymore when the foxes run in their property.

• Daytona Beach, Florida
23 Jul
As they say as sly as a fox

• Marion, Ohio
23 Jul
Not sly enough with the trail cameras


• Yogyakarta, Indonesia
22 Jul
Halo! Cold breeze, lovely... One row of weeding not bad and that's enough like you said. Nice to hear from you, nice share. Have a great day. -Von Herman.

• United States
22 Jul
Great picture of your hubs. That's a biiiiggg tractor! Great film of the fox. She'd better go elsewhere!

• Marion, Ohio
22 Jul
Small tractor compared to most around here

She is allowed that area.

• India
22 Jul
Glad weather is comfortable and helping you in the yard work, Enjoy your rest of Wednesday

• Moses Lake, Washington
22 Jul
That's a massive tractor.

• Lake Charles, Louisiana
22 Jul
I enjoyed my day doing surveys and sharing good news stories.