Happy 40th Birthday to my brother Tim!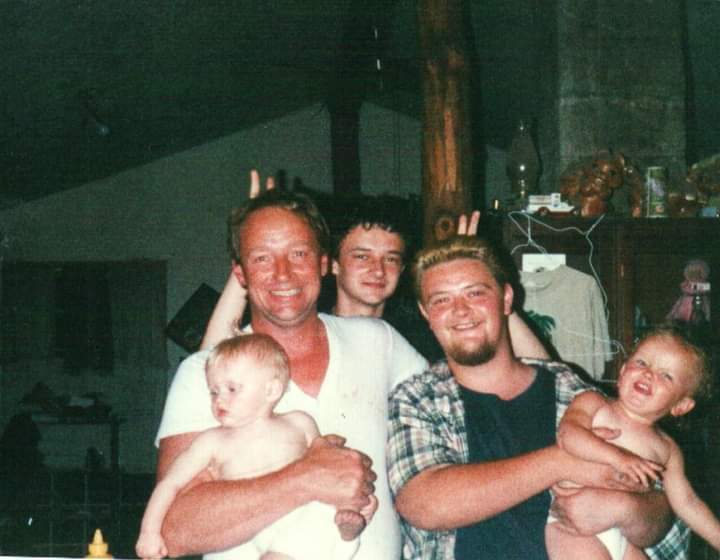 Banks, Oregon
February 27, 2022 3:43am CST
As hard as it had been for my brother to have good days since he became schizophrenic I hope that today on his 40th Birthday he will have a good day. I love my brother so much and seeing him suffering has been like a knife to the chest. I'd like to take back every bad thing I've ever said to him, I want him to be happy and to not be afraid. Joining the support group for Families or Schizophrenics has perhaps hurt me more then it has helped as so many our sharing experiences they have had for years with loved ones with absolutely no sign of truly getting better, just kind of being passable.... It's just heartbreaking to know my brother is likely permanently changed by this. Will I ever be able to truly joke around with him again? Will he ever be able to overcome this awful set back and live a normal life? God please help my brother I have never been a super religious person but I need help and I feel like it's more then those on Earth can do to truly help him. Love and prayers our appreciated, and birthday greetings
8 responses


• Zagreb, Croatia (Hrvatska)
27 Feb
all the best to him. i really pray he gets better cause, noone deserves this.

• Banks, Oregon
28 Feb
Thank you so much I sure hope things improve we were going to go out to eat but last minute he decided he couldn't sit in restaurant so we just ordered to go

• Zagreb, Croatia (Hrvatska)
2 Mar
@chrissbergstrom
that is still good cause, you spent the time together.


• Boise, Idaho
27 Feb
I hope you get to do all these things again with your brother. Glad you are feeling better about the whole thing.

• Banks, Oregon
28 Feb
Somedays are better then others

• Boise, Idaho
28 Feb


• United States
27 Feb
Your pain is real Chris, and I do understand it. There is so much more I could share here but decline at this time. Mental illness is torture for all involved. Happy 40th to Tim.


• United States
27 Feb
Happy Birthday to Tim. Sending prayers and positive thoughts.

• Surat, India
27 Feb
So sorry to hear about your brother

. My prayers are with you and your brother. Happy Birthday to him. Hope your brother's troubles go away soon


• Roseburg, Oregon
12 Mar
I hope he had a nice Birthday. Did he like the card I sent to him.

• Banks, Oregon
18 Mar
Judy we did not get your card, email me