Do you keep a paper journal?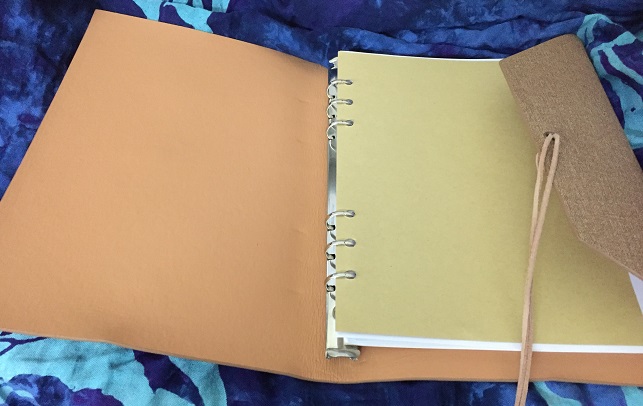 Malaysia
March 11, 2022 8:48am CST
I just started a new paper journal today. My husband bought a journal for himself, and he bought one for me too. As I already have one, so I just keep this new journal aside. I have been typing my journal in Evernote, a note-taking app, as sometimes it's easier and faster to type. I can easily search for what I have written too. But sometimes I enjoy using a pen or pencil to write, hence I still keep a paper journal with me. I have been writing on my paper journal more these two years. I suddenly decided to use my new journal for any homeschooling ideas or plan, and keep the current one as my personal journal. Do you journal? Do you write on a paper journal or do you use a software? Photo: My new paper journal
6 responses

• Philippines
6 Apr
i've been keeping a paper journal since i was 9 years old. i'm already in my mid 40s and i still journal in a simple lined notebook. i think i'll journal until for as long as these hands can write. i've tried journaling in ms word back in high school but i didn't feel safe and secure. i blogged for years as well until my host messed up and lost all my files. i'm fine with my paper journal. i'm a homeschooling mama too and i keep lots of notes for our lessons.

• Philippines
6 Apr
@kaka135
Glad to meet you too. My kids are 14 and 11. I never get tired of writing in my journals. Had I kept them all, I'd have a collection enough to fill a room!

• United States
11 Mar 22
I don't keep a journal. I write myself notes, on sticky paper or in my phone on Notepad. I forget details, especially if I don't think they're very important, so write them down, just in case.

• United States
6 Apr
@kaka135
Yeah, I used to write myself notes on scraps of paper but would then throw them away, forgetting they had notes on them.



• Rockingham, Australia
12 Mar 22
I don't journal but I know a lot of people do.

• Philippines
11 Mar 22
I tried once but I was never consistent until I just totally stopped journaling??. But it's nice to have one