Mini washing machine has arrived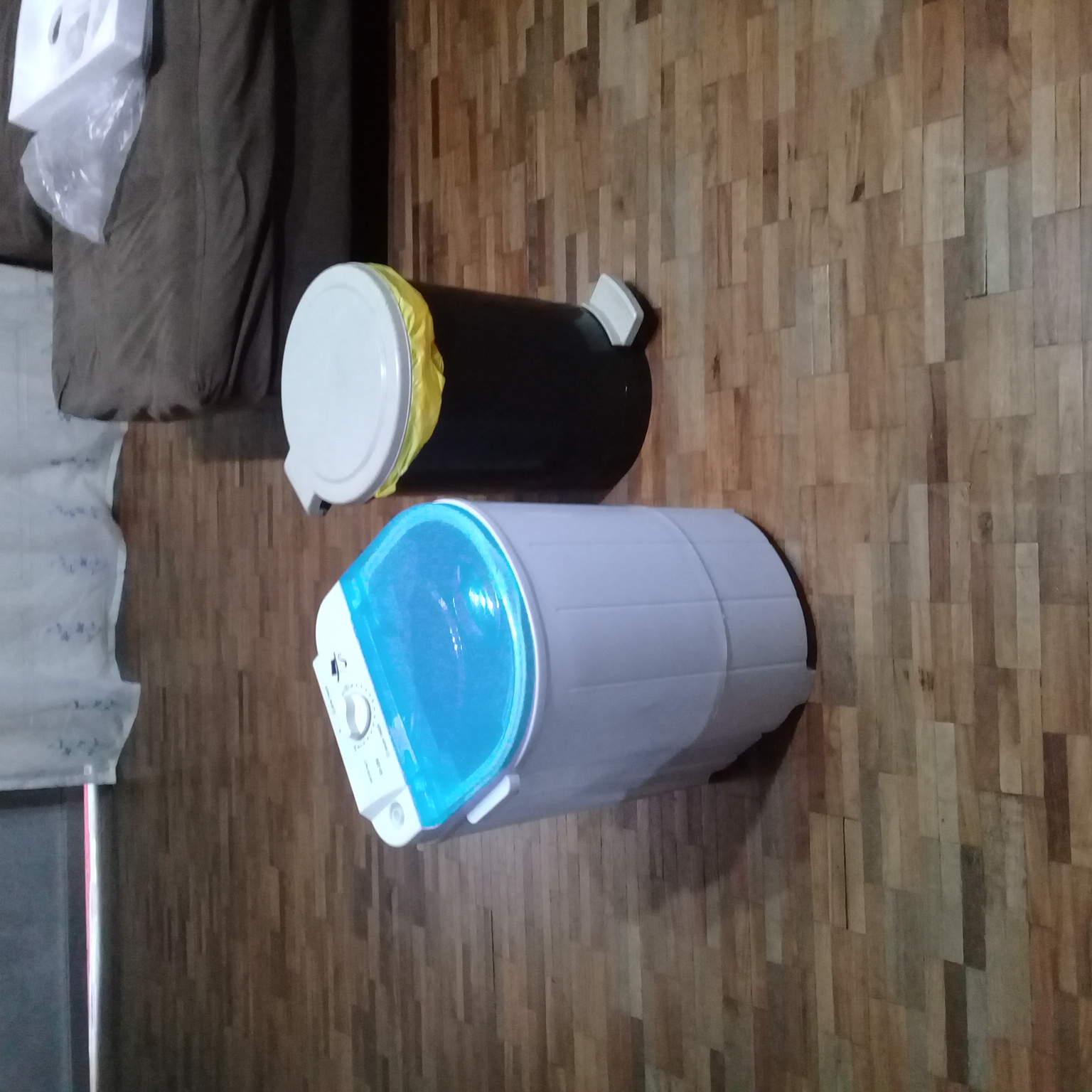 Philippines
June 28, 2022 4:09am CST
My sister ordered a mini washing machine online and it was delivered yesterday afternoon. She was not here because she is working at that time in the office. Its so cute to be honest. She bought it because she needed to do laundry at her apartment. Since she works as a company nurse, she will just wash little clothes and uniforms , she is wearing the company's scrub suit. She will just bring it to her apartment when she gets home this week on her day off. We already tested the machine and it was good . It also has a spin dryer. I uploaded the photo and you can see that it was just the size of our trash can thats how small and cute it is. Do you have amazing buys too online? This for me is one of the amazing buys.
10 responses

• Philippines
28 Jun
Where does the water go in and out?

• Germany
28 Jun
It look so cute. It is really good to have something like that if you work as a nurse. I`m just wondering why the hospital don`t provide uniforms that they will remove when they get out of work and let it washed there.



• Rockingham, Australia
28 Jun
That would be ideal for apartments and for small items.

• Hong Kong
28 Jun
Yeah, it is cute. But it's so mini and I'm just wondering if it will remain stable when it does the spin dry.

• Chengdu, China
28 Jun
That's a good question,I'm wondering too.But I think there must be a way to avoid it or make it stable.


• Peoria, Arizona
28 Jun
It is so cute! I have always thought those little mini washing machines were so cute and handy too, since you don't have to waste so much water just for cleaning a few clothes.

• Chengdu, China
28 Jun
I know it ,It's useful to wash little clothes.