Native Tomato Sandwich! Yummy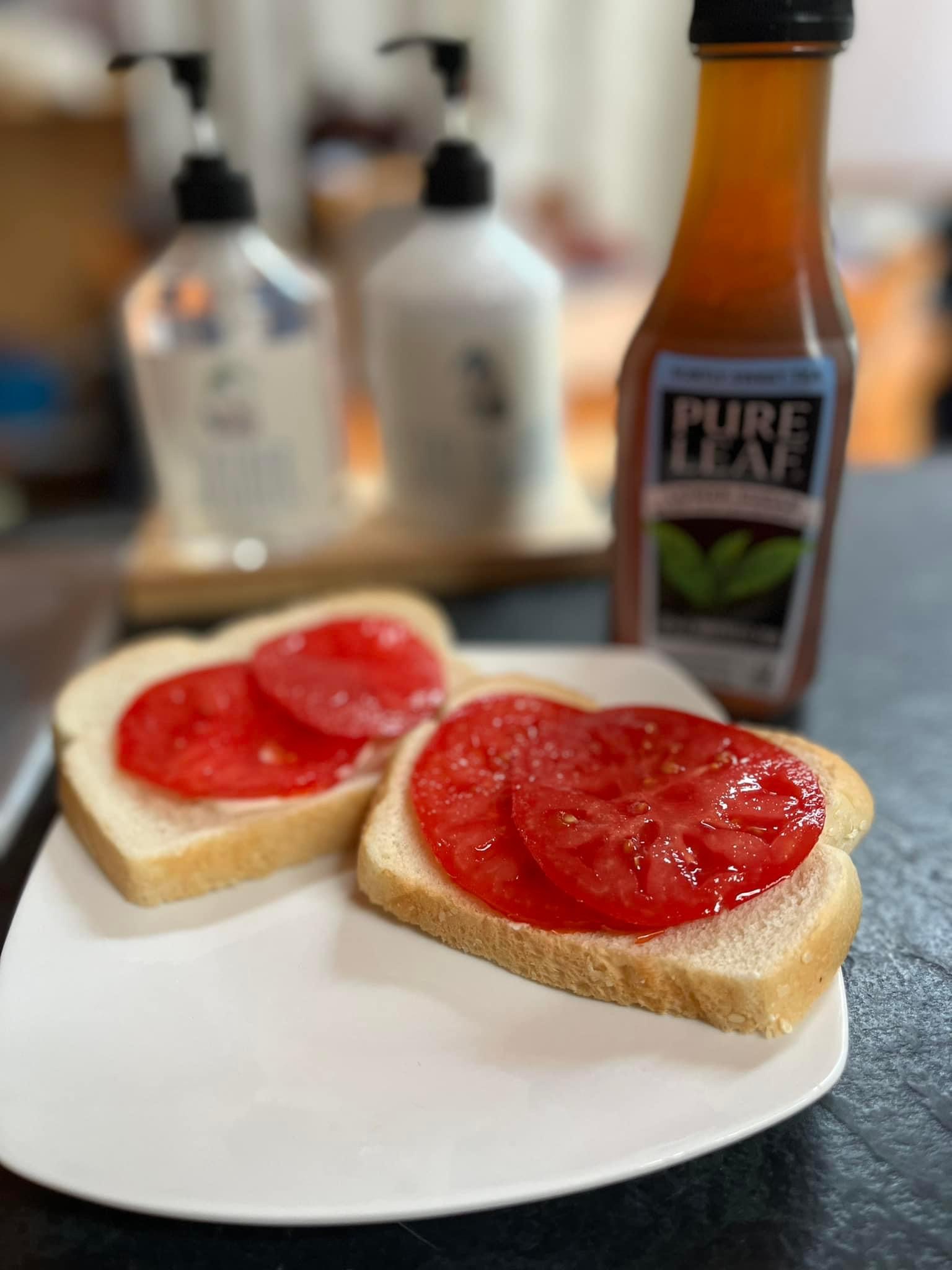 8 responses


•
7 Aug
@LadyDuck
I will look some recipes up for us!


• Philippines
6 Aug
wow this looks yummy but I dont like potato. but I eat them if they are crushed like a shake. or rather I say drink.

but yea hope you wil have enjoy them

•
6 Aug
This is tomatoes on mayo. I think you would like it. Thank you

• Philippines
6 Aug
@Ganma7
ohh that is good. I like mayo. I think I would love it if I cannot see the tomato. I do eat veggies but I just dont like seeing them lol. but I guess I will really love this you are welcome!


• Lake Charles, Louisiana
6 Aug
Nice to know that Native Tomatoes are great to have to eat in a sandwich,

• Lake Charles, Louisiana
7 Aug
@Ganma7
You are welcome since I like sandwiches a lot.

• Hong Kong
7 Aug
I love tomatoes. I sometimes have tomato juice. Never tried tomato sandwich. It looks yummy. May be I should try making it.

•
7 Aug
Please give it a try! I think you will love it

• Rockingham, Australia
7 Aug
Vegies freshly picked and eaten are really delicious.

•
6 Aug
My grandfather used to always have a tomato garden, no matter where he lived. There is nothing like a fresh tomato from the vine out of a garden! The tomatoes you buy in the grocery store are usually picked before they are ripe so that they will survive being shipped to the store, so they are usually not very tasty. The sandwich looks good!

•
6 Aug
I do this. My favorite summer breakfast. Also I put some egg whites on it and just put it in the oven for 5mins and it's delicious with some oregano.