I saw the future King Charles III when he was . . .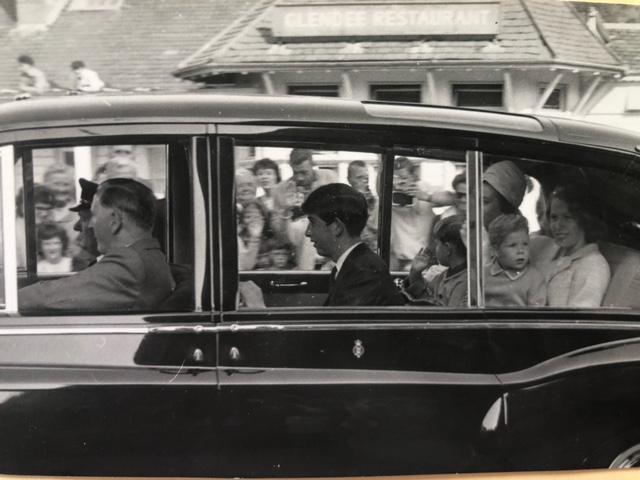 Germany
September 11, 2022 9:30am CST
. . . 16 years old. This happened when a friend and I hitch-hiked through Scotland. I'm sure that you can easily find out in which year this event took place. We had hitched to Balmoral, had a look at the Royal Castle and intended to continue our journey to the north when a driver stopped, opened the door, grinned at us and said, 'Hop in, I know where you want to go!' We were surprised as we didn't know it ourselves, but then he told us about Queen Elizabeth's arrival at Ballater train station. So we went there, of course. The Queen arrived in a special train together with Prince Philip and her two eldest children, Charles and Anne. The others weren't born yet. How did the spectators react who had assembled at the train station? We expected a great hullabaloo - The Queen! - but we were disappointed in this respect. There was subdued clapping to be heard, and that was it. There was enthusiastic shouting to be heard, though, when the Royal Highlanders marched by with drums and several bagpipes playing. They were locals and most of the spectators knew them. Besides, the Queen and her entourage came every year. So a friendly 'Hi, Liz!' should be enough. We also learnt that some Scots still had problems with the first Queen Elizabeth and that therefore Queen Elizabeth II was not considered the second but the first. From that day onwards we always had something to chat about with the car drivers. Either they loved the Queen or they didn't. Whichever way it was, they all voiced their enthusiasm or discontent and we learnt a lot about the country. --- *According to the 'Express', Charles actually has two options available for his new royal moniker; he can take the traditional route to his "regnal title," and become King Charles III. Alternatively, the Queen's son may adopt a new kingly name. His full name is Charles Philip Arthur George, which means that as King, Charles can adopt any of the names in the full title.
10 responses

• Bosnia And Herzegovina
11 Sep
such a nice experience

how did you feel about it? others weren't that excited about it, it seems

and thank you for sharing this fact at the end


• Germany
11 Sep
@aureategloom
@divalounger
I'm not British and the British royalty doesn't mean anything to me. It's more a folkloristic aspect for a tourist.

• United States
11 Sep
@MALUSE
I get it--but I bet it was fun

• United States
12 Sep
Thank you for sharing your very interesting (and cool) experience.


• Roseburg, Oregon
14 Sep
That was an interesting story you told. Such an interesting experience that you had.

• Moses Lake, Washington
11 Sep
Thanks for this fascinating account.

• East Tawas, Michigan
7 Nov
I'm sure whichever name Charles chooses, he will be VERY impressed by himself!

• United States
11 Sep
Did you enjoy the experience? It seems as though it would be interesting to catch a glimpse of a person as opposed to a photo or bit of film.

• Ireland
11 Sep
@maluse
The hullabaloo has been going at full throttle these past few days and shows no sign of abating. We also continue to hold strong views for against the monarchy - I think it's time to elect our head of state.