The Stock Market is Killing Me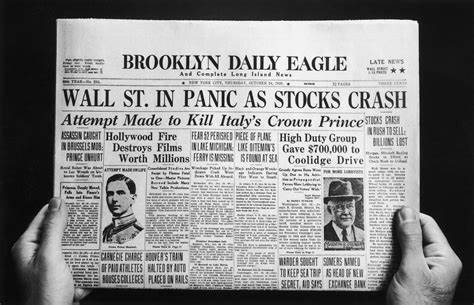 United States
September 22, 2022 7:03am CST
Yep. It's been a literal bear. But that's the nature of the beast as I always say. You have to accept the bad with the good and vice versa. The key for me is to always stay the course no matter what the market does. So, that is what I am doing. The truth is, even though the stock market is going through a bit of a rough spell, that may get even worse if it is officially announced we are in a recession (which I think we already are), I still stand by my 'one direction' sentiment—the stock market only really ever goes up ultimately. So, the key for me is to continue to buy solid companies on the cheaps and make a ton of money on the way back up. Which I will. Besides, I have not sold a single share of stock. So any losses are only short term and only on paper, not realized.
9 responses

• Gainesville, Florida
22 Sep
I'm following the same strategy. Buy as much as you can now why stocks are getting hammered, and then wait to ride it back to the top in the (hopefully) near future. I'm getting killed right now too, but like you said it's all just a paper loss.


• Gainesville, Florida
24 Sep
@porwest
Me too! My portfolio exploded in growth after that.

• United States
27 Sep
@moffittjc
For me, and I think for a lot of people who were 'contrarian,' it was one of the best investments I ever made was to buy all the way down. I never made more money in my entire life. It is probably
the
source of most of my wealth today, honestly. And today we are getting another opportunity.


• United States
22 Sep
My mom had stock shares of the company she worked for, and she got a nice sum when she retired and sold them. By and large, though, it's not for me.


• United States
23 Sep
@porwest
— I don't like money, that's for dang sure. I
certainly
don't like what people do for it. As Pink Floyd sang, "Money, so they say, is the root of all evil today."

• United States
23 Sep
@FourWalls
Most people don't do bad things with it nor for it. That has been a long held common misconception about money, mostly applied by people who don't have it, don't know how to get it, and are angry that they don't have it and angry someone else does. lol



• United States
22 Sep
lol. Hey, look on the bright side. Like I said, the only direction the stock market ultimately goes is up. So, by the time you reach the finish line you will be fine, and so long as you are continuing to contribute now—you will do even better. The day to day does not matter nearly as much as the end result does.

• Philippines
23 Sep
The stock market is upsetting. But then once the 3Q earnings is released I hope it will adjust to our advantage.

• Philippines
24 Sep
@porwest
I have a little cash position. I hope to make the most of it.



•
24 Sep
Stock markets are risky.hence we need to go with long-term.we cant do shortterm with the stock markets..until we havea good knowledge with graph studies and on company too.

• Chile
22 Sep
When I was young I invested most of our savings in the stock market while my husband got a good stable job in a big recession we had. I learned a lot and was able to retrive all the money we had lost from a house we had to sell.

• Anniston, Alabama
22 Sep
I'm not into that at all. Hope you do good though.

• United States
23 Sep
I hope that you win in the end. You know what you're doing; so I have no doubt you will come out ahead.