Got Some Cheap Gas Today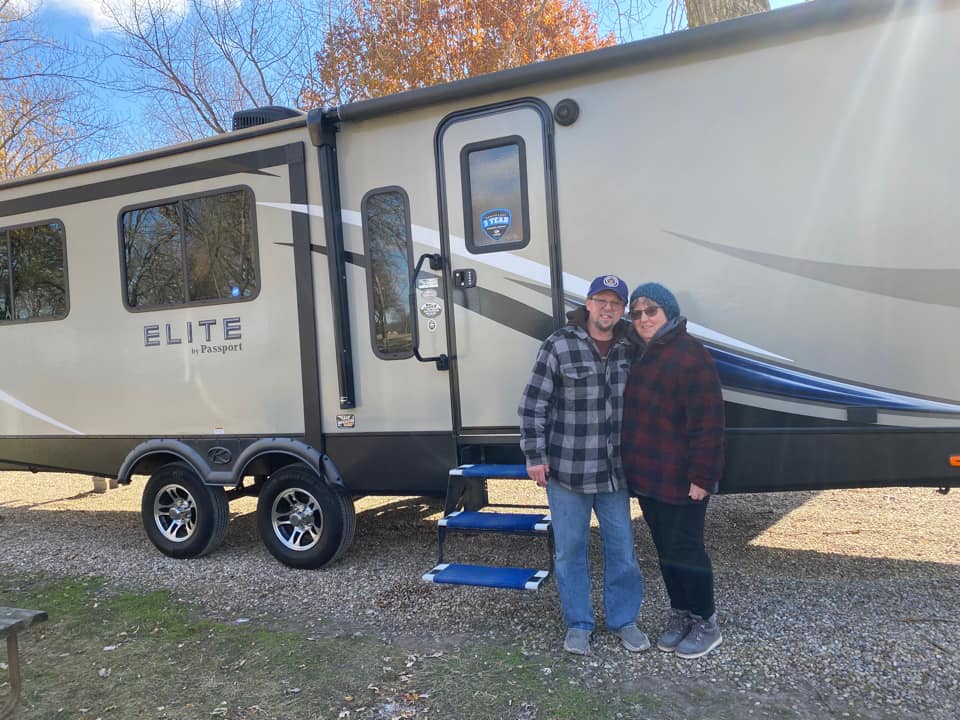 United States
November 24, 2022 4:57pm CST
Let me rephrase that just a little bit. I got cheaper gas today. Being that we are not having our actual family Thanksgiving until Saturday and both the wife and I were off work, we just decided to tool around a bit, as we like to call it. We had some quick camper stuff to deal with, but then drove out to Carlyle, which is about 45 minutes away to check out the Dam West and Dam East camping areas, which seem nice and we may spend a night or two there next year when we restart the season. On the way, we came across a Phillips 66, the Lakeside Liquor and Gas stop, that had regular for $3.48 a gallon. Considering the going rate is around $3.89 everywhere else I couldn't pass it up. I had a half a tank and topped it off. That was not the end of our journey. There were a couple of camp spots in Mulberry Grove, Illinois to check out and then we headed home. But I couldn't resist mentioning the gas.
8 responses


• United States
24 Nov
Gas prices are volatile in part because the entire oil market is volatile. Right now it is just something we have to deal with. When gas prices have such strong fluctuations, I tend to use my stock market strategy and dollar cost average my pumping. It is not the end all to be all, but it helps to get a better average price per gallon anyway. By the way, do you use Upside? It's a great way to save money on gas and other things.

• United States
25 Nov
Great picture. I think our gas was around $3.49. We have Fuel Perks of over $7.00 per gallon at Giant Eagle; but for some reason hubs hasn't taken advantage of them.


• United States
26 Nov
@porwest
That's cool about the 7%. We always charge as much as we can each month to get the points. Why not?

• United States
26 Nov
When it comes to money I take advantage of any and all perks I can. Even with the Upside thing, if I can get cash back PLUS get back on my Discover card, I call that win, win. We used the app the other day at one of the grocery stores offered on the app and got 6% cash back on that plus the typical 1% back on the Discover card, so we essentially saved 7%.


• Gainesville, Florida
1h
Wow, usually gas in Florida is on the higher side of the national averages, but the two gas stations closest to my house both have gas listed at $3.34/gallon. If you want super cheap gas, take a trip over to Georgia. They practically give gas away in that state.

• Cagayan De Oro, Philippines
27 Nov
That's good there's lesser price of your gas. When it happens here, many rush to the gasoline station.

• Lake Charles, Louisiana
24 Nov
Finding a gasoline station that sells cheaper gasoline is a great feat.


• Lake Charles, Louisiana
26 Nov
@porwest
It is very hard to cheap gasoline these days.



• Pikeville, North Carolina
25 Nov
Gas prices seem to be coming down slowly but surely. The corner store near our house had regular for $2.99 the other day when I drove by. Most places around here are charging between $3.09 and $3.19. Diesel is still ridiculously high. Makes me glad I opted for a gas-powered truck to pull our camper.

• East Tawas, Michigan
24 Nov
I think the lowest price for gas here is $3.67. That's what Jay paid yesterday for regular gas. I'm glad you and your wife had a nice day together:) A very nice picture, too!