I'm full...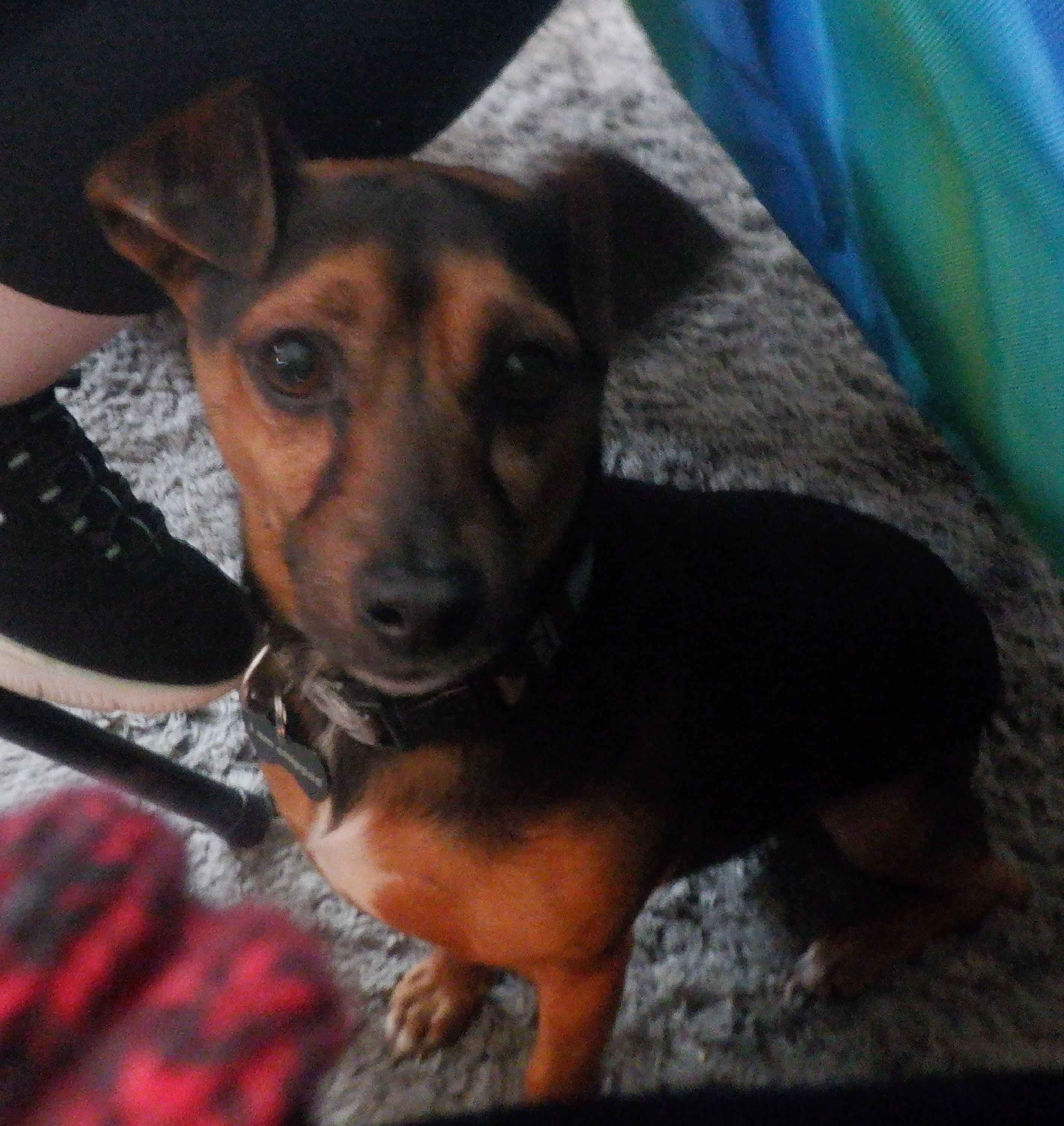 Petaluma, California
November 24, 2022 7:58pm CST
These days my stomach isn't used to that much food--and there was a lot. My neighbor invited me over for Thanksgiving dinner, cooked both a turkey and a ham, plus there were appetizers and lots of side dishes plus a couple of desserts. She sent me home with a couple of containers of leftovers. There were my host and her husband, their son, my host's mother, brother, sister and nephew--plus two dogs and a cat. It was pretty informal, but nice to be among people at Thanksgiving. My eyes are feeling a bit itchy, so I guess I'm not as over my cat allergy as I thought I was. Oh, well, they've felt worse. My host's dog and her nephew's dog (pictured) were both there too. Both got lots of petting. Now I'm tired, and it's barely 6 p.m. I hope that those of you who celebrated it had a wonderful Thanksgiving!
6 responses

• United States
25 Nov
Just being around furbabies gives me a rash and can turn into hives if I'm around them too long. I hope you feel better quickly.

• Petaluma, California
25 Nov
Thank you, DE. I think I am going to see if I have any kind of allergy medication--though it's certainly not the worst my eyes have felt.

• United States
25 Nov
@xstitcher
You're welcome. If you don't have any allergy meds, you can mix up some baking soda and water and put that on the itchy places for ten minutes and then rinse it off with cool water. For itchy eyes, a cold water compress can relieve those symptoms in a little while.

• Petaluma, California
25 Nov


•
25 Nov
I am glad you had such a nice meal. Leftovers are always welcome, too.

• Petaluma, California
25 Nov
Thank you, and yes, they are.


• Roseburg, Oregon
25 Nov
I am so glad you had a good time and a good meal for Thanksgiving.

• Lake Charles, Louisiana
25 Nov
I enjoyed my Thanksgiving today by being with my family today enjoying a regular dinner since we do not have a n oven large enough to cook a turkey since the oven that came with the rental home in April was damaged and a repairman could not come to repair the broken oven in time,