Dream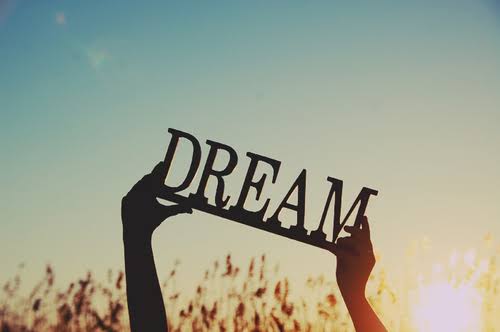 Indonesia
December 3, 2022 9:14pm CST
Hiii everyone..... ..... we are almost daily see dream whenever we bobo(dream), or maybe not every time when we sleep. But what factors decide that what do we see in dream? Sometimes people the things, incident or people whom i think much then we see dream about them but sometimes i see dream about someone or something that i not thinking usually. So , guys whats you think about dream? Is dream shown future reality or about past?
5 responses

• United States
4 Dec

Bobo means to sleep? That sounds funny.

Dreams, when we have them, according to dream scientists, is our mind sorting through the things we did and thought about during the time we were awake that day. Dreams can also show things we wish happen in the future or things that did happen in our past. Nightmares are things our mind fears, shown as real... I almost never remember my dreams. Only if it is a nightmare, I MIGHT remember it when I wake up. Not very often, though. I hope your dreams are always good ones and you wake up refreshed after you sleep.


• Indonesia
4 Dec
Ahahah by mistake I typed bobo word.....yeaa bobo means sleep

......my dream sometimes good and sometimes nightmare too...... I understand what u wanna explain, but sometimes something i see in dream that never happens in past, never i think much......yet i see about it....some dream automatically remembers for a long time but some i forget within few min.


• United States
4 Dec
@Andini

It's fun learning new words.

I mostly quit having nightmares when I stopped watching scary movies and stopped reading scary books. I agree... I don't know why our minds work like that but yeah, sometimes something from a long time ago comes into a dream again. And yeah, some dreams stay with us for years.

• Indonesia
4 Dec
@DaddyEvil
yeaa exactly....human mind so complicated to understand....scientist still doing research on it....to know more about mind activity.....i also like scares movies.....


•
10 Dec
thanks tini I hardly remember what i see in dream

• Roseburg, Oregon
4 Dec
You can dream about anything and everything. Dreams are different for all people.


• United States
5 Dec
Good topic. A few times I have dreamed of things that happened in the future. Many times I have had nightmares of the past. Sometimes it's just entirely random.