Do you think doing good deeds for others helps you in life??!!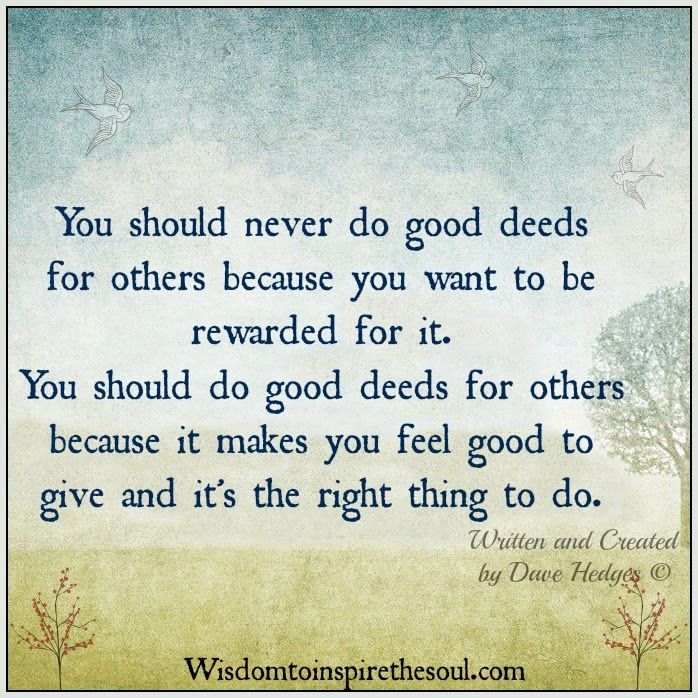 Surat, India
December 7, 2022 5:21am CST
Hi guys, Hope you all are doing good. I am doing well too. I was wondering whether really doing good deeds for others helps us in life??!! I don't want to sound pompous but it's a fact that I took care of both my parents selflessly. The way my life is going on I no longer strongly feel for this quote. I know we say don't compare your life with others but still we all do and I am one of many. People at my age are settled in life and career. They got married, have kids and got settled in professional life as well. I don't have any of these things. I am clueless about what I want to do in life or which kind of job I want to do. I have many gaps in my job profile which is making hard for me to get a job. As most of you know, I had got job opportunity, gave interviews, got selected and an offer letter but i didn't join as my priority was to manage home and take care of mom. I hope to get some direction in my life. I am not able to live my life happily since a long time. I am very stressed all the time and take meds for it which are prescribed by my psychiatrist. I want to believe in this saying and keep the hope alive. Have a good day!! Take care!!
8 responses

• Wheat Ridge, Colorado
7 Dec
I believe helping others when we can is one of the reasons we live. I am so sorry you are stressed and I pray you get the help that is available.

I can have compassion for your situation as I know my son also is some of these.


• Surat, India
8 Dec
Thanks for your kind words. Mylot people do provide me warmth, comfort and support with their wonderful replies. I am having that hope too. I am doing better today



• Wheat Ridge, Colorado
8 Dec
@Rashnag
I am glad we can be support for you


• Philippines
7 Dec
I am sorry you been thinking about this and the stress. I know that deep inside your heart you want to help your parents. What is important now is the desire of your heart. You are not alone in your battles dear. .

• Surat, India
8 Dec
Thanks for your kind words. I know I am not alone. Have my family with me. I guess sometimes these thoughts arise when nothing turns out in life, we are able to only see what's missing rather than seeing what we do have. Hoping for good days. Take care



• United States
7 Dec
What do you like to do, I believe what ever you do in life comes back to you. Just keep looking.

• Surat, India
8 Dec
Sure. I need to figure out what I wanna do. Let's see. Thanks for your advice





• Surat, India
8 Dec
Glad to know. It's a good thing to help others. That's what make us humans. Thanks for sharing. Take care



• Surat, India
12 Dec
@kanuck1
True indeed. It's an ideal world but sadly it doesn't exist



• Australia
8 Dec
I would say that a good deed is never wasted. Maybe one day, it will be your turn to receive such a good deed from someone else too.


• Australia
9 Dec
@Rashnag
Well, if we are still living, we have that going for us, and I do not think that absolutely nothing will turn out in one's life. There is always something to be gained, or learned from most life experiences, no matter how mundane they might seem

• Surat, India
8 Dec
Hope so. I don't expect anything in return when doing for someone. I guess when nothing turns out in life, we get these questions. Thanks for sharing your thoughts. Take care



• Surat, India
10 Dec
@innertalks
ok thanks for your wise words. I will remember this thing you said as is important



•
9 Dec
Maybe yes if it you will get benefit from people

• Cagayan De Oro, Philippines
13 Dec
Good karma finds you and kindness begets kindness.



• Surat, India
15 Dec
Ok. I don't want to think anything right now as it's only creating stress. I will cope up. Thanks for advice. Take care