Did Somebody Make a Wittle Whoopsie Daisy?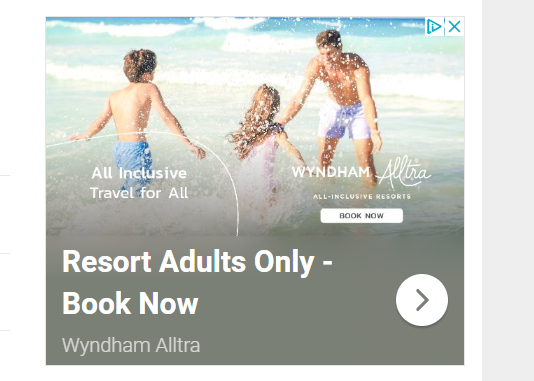 United States
January 23, 2023 4:28pm CST
Meanwhile, at the office of Dumb and Dumber, marketers emeritus, Tom Dumb calls over Bob Dumber to discuss an issue with him. "Do you see what I see?" asks Tom Dumb. Bob Dumber scans a photograph containing his ad design for the Wyndham Alltra client they recently took on. "I know, right? Brilliantly done if I do say so myself!" He smiles brightly with his full pride on display. "Why, we'll have them eating out of our hands before long." Bob gestures as though he is counting stacks of money. "No," says Tom. "I mean really look at the picture." Bob takes a closer look and furls his brow. "Maybe too much splash? But that's just showing how much fun everyone is having at that fabulous resort." "Who is having all that fun?" Tom queries further, pointing hard at the picture. Bob just stares, seeing nothing of the direction of Tom's point. "Kids, Bob. That man is playing with his kids. At an ADULT'S ONLY resort." Oh," said Bob. "Huh. Well, I'll be damned."
7 responses

• United States
24 Jan
Someone really was sleeping that day.



• Daytona Beach, Florida
23 Jan
Yep, somebody made a real error and that should be changed right away,

• Gainesville, Florida
24 Jan
You have to read between the lines on that photo. It's not a photo of dad playing with his kids AT the resort, it's a picture of him getting ready to scoop them up and ship them off to grandma's house for a week while he goes and sows his wild oats at the adults only resort.

• United States
24 Jan
lol He could edit the picture instead of kids and add a woman or two. lol

• Israel
24 Jan
@porwest
That is sad that Bob did not see what Tom was trying to point out to him. He has to fix the picture and take out the kids. People will think they can bring their kids with them. Sorry I guess I missed the point too and did not read the sign carefully.