Onion Pakoda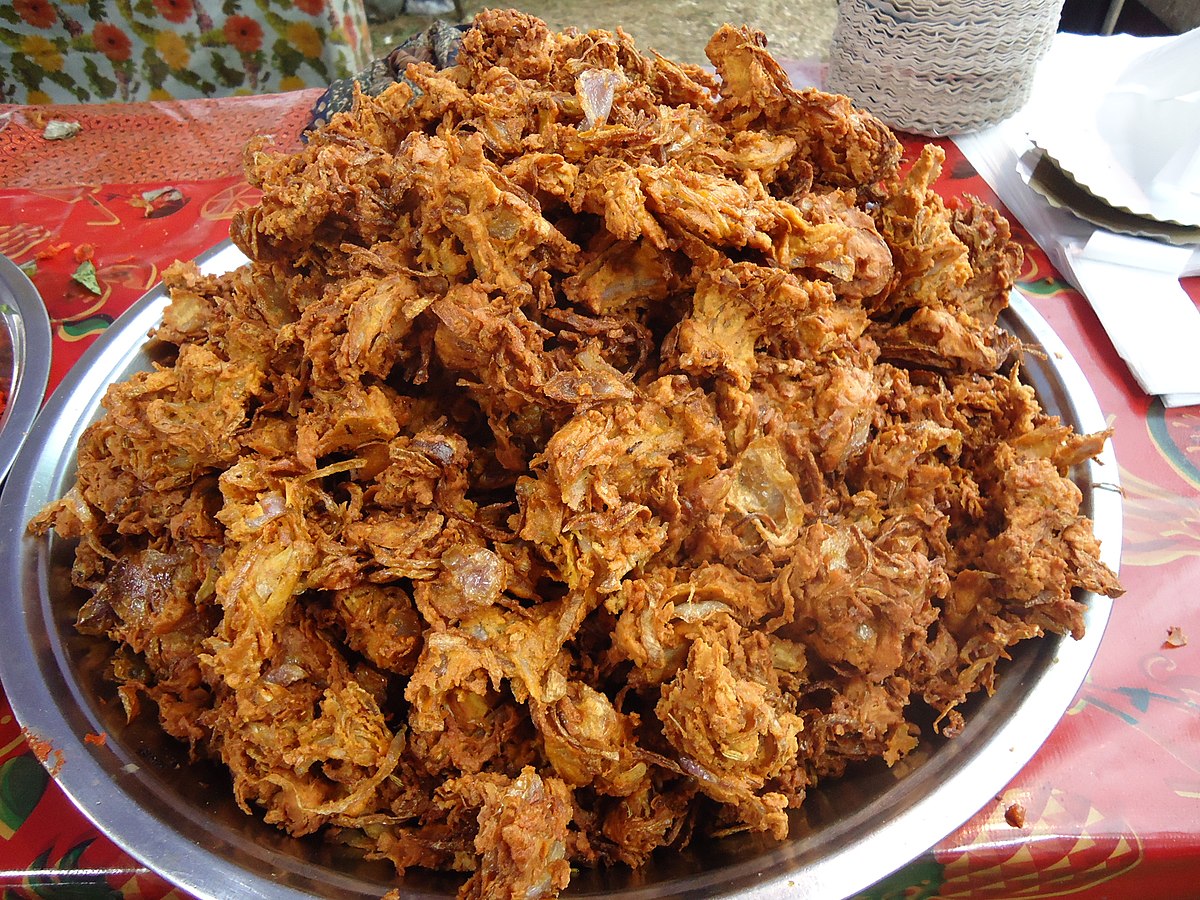 India
January 25, 2023 2:51am CST
Onions are a versatile ingredient in our cooking. Be it snacks, side dishes, main dishes, pullao, briyani, seasoning, et al we need onions No matter what the price we go for them. When it comes to needs one never looks at the prices. Onions come under the 'needs' category.

On a rainy day nothing like onion pakoda with a hot cup of tea. Onion are chopped fine lengthwise A thick gram flour batter to which salt, chilli powder and ajwain is added is prepared. Onion strips are dipped in the batter and small lumps are made and deep fried in oil. Eaten hot with a cup of tea Image Credit:https://commons.wikimedia.org/wiki/File:Rosted_Onion_Pakoda.JPG
10 responses


• India
25 Jan
Yes. Pakoras is the word but the Net calls it pakoda. Many vegetables are used for making pakoras.

• India
25 Jan
@LadyDuck
Strange gram flour is not available in Switzerland!

• Switzerland
25 Jan
@allknowing
I used to make them quite often, but I run out of gram flour. I will go to Italy on of the next weeks to buy a few things.


• Wheat Ridge, Colorado
26 Jan

• India
26 Jan
Try making them. They are easy

• Wheat Ridge, Colorado
26 Jan

• United States
29 Jan
Sounds delicious! My husband and I love onions as well. We go through about a dozen a week.

• India
29 Jan
Onions are so versatile We need them for many of our dishes


• India
25 Jan
Very simple to make. Do you get gram flour where you lie?

•
25 Jan
That sounds like a cool recipe. I must try it one day....

• India
25 Jan
Many vegetables are used for making pakoda but the onion tastes the best


• Rockingham, Australia
25 Jan
Those sound delicious. We buy onions whatever the price (within reason) as nothing can really take their place.

• Southend-On-Sea, England
25 Jan
Not very healthy though. Its very oily. I make this once a year.

• India
25 Jan
They are not eaten daily but occasionally Use absorbing paper to absorb the oil