One of the best resort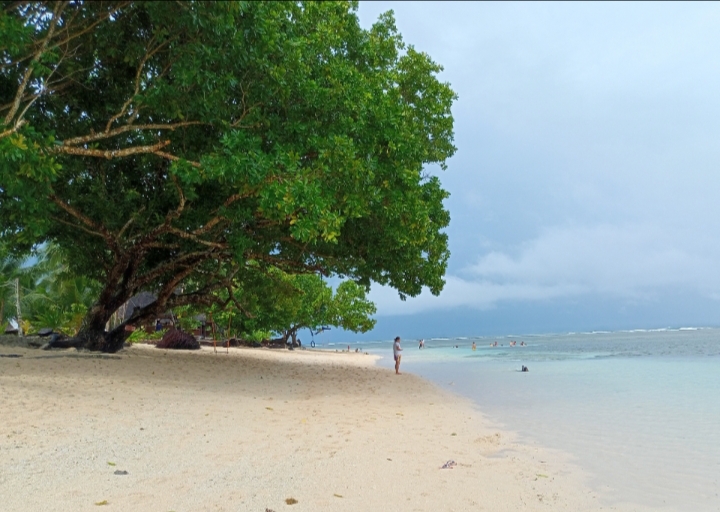 Davao, Philippines
March 18, 2023 5:26pm CST
Blessed Sunday and hope all of you have a great day along with your family. It's really summer here in our place but the weather is quite weird. The sun is rising but later on the rain will pours. Allow me to share some of our family outing last January with my family. I really loved the ambiance. The place was so clean and peaceful as well. It's totally worth it to visit. One of the best resort here in my place The Orange's Farm Beach Resort of Lawigan Surigao del Sur Philippines (Mindanao part). More fun at the Philippines....
10 responses

• United States
19 Mar
That's unfortunate the photo won't show up. If mine are over 2mb they won't post. If you look where it shows "Add image" and select your photo at the bottom it will show the size then you can choose a lower mb of it that will work.


• United States
19 Mar

• Davao, Philippines
19 Mar
Oh thanks for that. Wait I'll figure it out so that I can share my photo here.

• Davao, Philippines
19 Mar
I'm tired forcing it lol. Hope next time I can upload.




• Palisade, Colorado
32m
@Jeansapphire
I wish we had something close that offers such beauty and peace,

• Davao, Philippines
41m
Thank you. This place is the perfect place to unwind and have some fun along with your family.


• Delhi, India
19 Mar
I am glad to know that you enjoyed the resort with your family last January. There is a size limit for a photo to be uploaded here, you can compress your picture and upload it. Try it and edit your post hope this time it may get uploaded here.

• Davao, Philippines
19 Mar
Thank you so much. Yuhh they had a sized limit but it doesn't working for me. Hope next post I can share my photos here.



• Switzerland
19 Mar
@Jeansapphire
I like to visit places when not many tourists are around.

• Davao, Philippines
19 Mar
Thank you. Yes it's really beautiful and that day the resort don't have a lot of tourists.



• Philippines
19 Mar
@Jeansapphire
okay. it is up to you. Not all posts here need photos.

• Philippines
19 Mar
@Jeansapphire
kabayan, it is better if you reply in English. To resize a photo, I think you can crop it and there are sizes there that you can choose from. Also you can use photo apps to resize it. Fortunately for me I did not resize photos because when I take pictures from my phone camera, the size is suited for mylot

• Kisumu, Kenya
19 Mar
It really sounds exciting


• Kisumu, Kenya
17h

• Davao, Philippines
19 Mar
Thanks but still I can't upload a photo.


• Roseburg, Oregon
18 Mar
That beach resort sounds like a lot of fun.

• Davao, Philippines
18 Mar
Yes and thanks for dropping by. Enjoy your day also.

• Daytona Beach, Florida
18 Mar
Enjoy the beach resort and I hope you have a good Sunday,

• Davao, Philippines
18 Mar
Thank you and blessed Sunday also.

• Wisbech, England
20 Mar
Wow, what a wonderful beach, so calm and peaceful. Yesterday was Sunday in the UK and was Mothering Sunday. I spent the day with my husband and we visited ds1 near London. After he had cooked us a lovely breakfast we drove to Windsor and walked the dog we dog sit down what they call the long walk, we saw Winsor Castle, walked through the streets and sat and had hot drinks and cake at one of the street cafes. It was a lovely day. I haven't seen my son on actual Mothering Sunday for a few years as he has either been away at uni or working. So it made it all extra special

•
19 Mar
Those sound like fun places of all those places you have gone to, which one was the most exciting?