The Rabbit Hole of Ill-Repute (Or, the Best Little Wh*rehouse in Kentucky)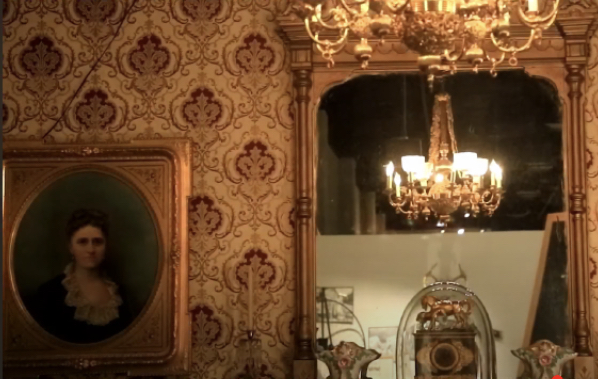 United States
March 29, 2023 8:28pm CST
The other day I used the song "The Sidestep," so brilliantly performed by Charles Durning, in the film
The Best Little Wh*rehouse in Texas.
For those of you who don't know, that play (it was a play before it became a movie) was inspired by a real event. In fact, quite a bit of the movie is factual! I was reading some of the "man-on-the-street" interviews in the newspapers in 1973 when Houston TV "watchdog" reporter Marvin Zindler launched a "crusade" to get "the shack outside LaGrange" (yes, the one ZZ Top sang about in that song) closed down after decades of operation. The quotes in the movie, such as "boys will be looking for women and if they can't find 'em they'll rape 'em," were ACTUALLY SAID (or quoted in the newspaper). Also, the scene where Burt Reynolds' character pulls Dom DeLuise's character's toupee off happened in real life, when the sheriff (T.J. Flournoy) attacked Zindler while the cameras were rolling. Flournoy destroyed the film, but the audio was left intact to prove it happened. So the "Chicken Ranch" (yes, as the play/movie says, they took poultry as "cash" during the Great Depression) was real. And that led me down a rabbit hole of ill-repute into some of the more famous brothels in America. I read Polly Adler's autobiography about her "parlor houses" in New York City during the Roaring 20s, where she had politicians, actors, singers, and gangsters (such as Dutch Schultz) as frequent guests. As you probably know, they call prostitution "the world's oldest profession," to the point where the late, great humorist Erma Bombeck titled one of her books
Motherhood: the Second Oldest Profession.
It's been delicately and not-so-delicately handled in books, movies, TV shows, and music. In the Bible Rahab was a "harlot;" while the euphemism in the 19th century for prostitutes was "soiled dove." And all of this led me to Mary Todd Lincoln's house in Lexington, Kentucky. Yes,
that
Mary Todd Lincoln. Abe's wife. Our 16th First Lady. Mary Todd was born in Lexington, which is about 80 miles from the rural area where Abraham Lincoln was born. The Todd family was well-to-do and slave owners. (There were two kinds of slave owners in those days: people who regarded their "slaves" as "staff," and people who regarded their "slaves" as "animals." The Todd family was reportedly in the former category.) In 1832 they moved into a large house on Main Street in Lexington. After the Todds passed away the house changed ownership a number of times. One of those owners was Jennie Hill, who operated a brothel at the house that once had the future president of the United States as a guest.

Belle Brezing was one of the "workers" at the brothel. She moved on to create quite a reputation for herself as a madam…so much so that the character Belle Watling in
Gone With the Wind
has repeatedly been reported to be based on her. Brezing was famously called the keeper of "the most orderly of disorderly houses." Wow, whodathunkit?? Kentucky and Mary Todd Lincoln having a connection with "the world's oldest profession"!! A brief story from WHAS-11's (Louisville) "Great Day Live" about Belle Brezing. The screen grab is a mirror from Brezing's brothel.

Your browser isn't supported anymore. Update it to get the best YouTube experience and our latest features. Learn moreRemind me later
7 responses

• United States
18 Apr
Fascinating. Thanks so much for this post.

• United States
18 Apr
Darn tootin' it's fascinating! I'm amazed at the history I can find!! Glad you enjoyed it, too!!

• United States
18 Apr
@FourWalls
There's an unending supply on the web and in libraries.

• St. Catharines, Ontario
30 Mar
The Happy Hooker, Xaviera Hollander, gave a talk at my college... Of course there was a stink made in the local papers. One of our pals went up to her at the end and got a kiss.


• St. Catharines, Ontario
30 Mar

• United States
30 Mar
That would have been interesting. The problem is something is automatically going to piss half the people off. I'm genuinely surprised nobody in America has raised a stink about the fact that we have a federal holiday for a Baptist minister (Rev. Martin Luther King).




• Switzerland
30 Mar
@FourWalls
- Brothels were legal in Italy until 1958, I was 7 years old when they were "banned". I only learnt later what those "houses" were.

I think that young girls of our days know a lot more than we did.

• Marion, Ohio
30 Mar
I had forgotten about that song. Have the movie here.

• United States
30 Mar
I can have the movie on in the background, but I always stop and watch that scene.

• Marion, Ohio
30 Mar

• Rockingham, Australia
30 Mar
Such interesting facts! Thanks so much for all those juicy titbits - so to speak.


• United States
30 Mar
It was news to me. They didn't teach this in history class!


• Rockingham, Australia
30 Mar
@FourWalls
I'm sure they didn't. They would have avoided it like the plague.


• United States
30 Mar
Some of the deep dark secrets of history.

• Kisumu, Kenya
30 Mar
@FourWalls
I'm usually scared when I hear those words, dark secret, it frightens me

• Wheat Ridge, Colorado
30 Mar
Now that is quite amazing..listening to the video now.



• United States
30 Mar
Amazing the history you can discover, isn't it!

• Wheat Ridge, Colorado
30 Mar
@FourWalls
The video is awesome scenes too.