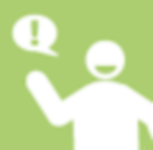 Arnold Nangis
@ARN4567 (120)
Joined myLot 2 months ago
Arnold Nangis's Followers
Hilda
@Hildasalom (99)
7 Dec

This user has no bio!
40 following
Sooraj yadav
@Surock786 (86)
6 Dec

hey!! I'm Sooraj, I love to make new friends. would you like to be friend? then follow me, i will also follow back.
92 following
Rubeena Bashir Kunju
@rubyriaz007 (2584)
•

India
14 Sep

I am an house-wife. I am looking out for online jobs. I am enjoying My Lot very much.
1122 following
dekkukkslimetalon
@dekkukkslimetalon (126)
14 Oct

This user has no bio!
13 following