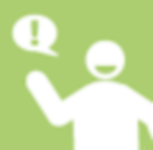 Arnold Nangis
@ARN4567 (113)
Joined myLot 2 months ago
Users Arnold Nangis Is Following
Mohit Arora
@mohit459 (2865)
•

Haldwani, India
15 Jan

Sometimes you will never know the value of a moment until it becomes a memory!...
13 following
hereandthere
@hereandthere (24138)
•

Philippines
17 Sep 12

Hello! I'm a FILIPINA, which is a Female Filipino (haha!) and the PHILIPPINES is in Southeast Asia. Be sure to follow GoAskAlice and myLotBugs. See you around!
454 following