Do you think your religion is best? and why?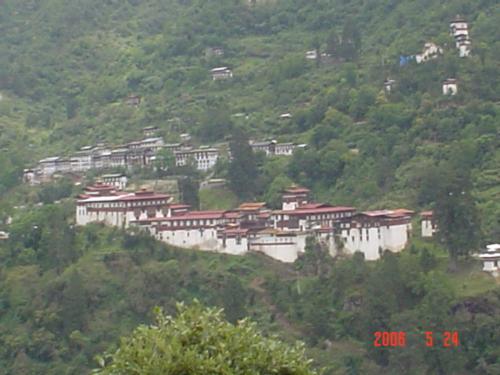 Bhutan
April 22, 2007 11:55pm CST
Do you think that your religion is best religion? Why? I think my religion, is best religion, becuase iam satisfied with it. Iam blessed always by my god. DO you go to the temples/monasteries of another religion? For me, i go the the monasteries of other religion. What about you. Iam attaching the picture of one of the monasteries i visited, Its Buddhist Monasteries. WHat do you think of this picture.Any comment?
5 responses

• Philippines
23 Apr 07
I always respect every religion. I believe that no religion could help us but faith in our God. I am a Roman Catholic but i have tried attending masses of other religion such as born again christian, bible baptis, protistan, and buddhism.

• Thailand
24 Apr 07
I am a Buddhist and think my religion is the best............for me. I was raised as a Christian but developed issues with Christianity so I looked at other religions and decided that Buddhism was the best fit with what I believe. It is best for me but not for everyone.

• Canada
23 Apr 07
My understanding is that there is no right or wrong or best or worst religion. I believe that when that special time happens every religion will have believers. I think you are there because Jesus has put you there and the same goes for me. Take care Shila07.

• United States
23 Apr 07
Everyone thinks their religion is best. Though yes I know my religion's not for everyone. *smiles* as you're blessed by your God I'm blessed by my Goddess..so..lol. Moving on.. I love temples, monastaries, churches..etc, because they're often so beautiful. Made with such care..I'd visit 'em if I could.

• Philippines
23 Apr 07
I won't say that religion is the best coz' it's not what I'm believing. Just that you can't save by any religious group it's a matter of you.....your true relationship w/ God. Accepting God as you savior and confession of all your unrighteousness. By that, I'm seeing myself satisfied coz' I know the real mean standing on the right track by knowing and accepting Himself.."Jesus". I've wouldn't change by any religious group, just the way Jesus change me at all. Though I'm not perfect, sometimes commit mistakes still tryin' there He is 'Jesus' faithful and just to forgive all our iniquities. As I conclude it's not a matter of religion, going to church as much as you wanted or doin' other spiritual activities...It's a matter of your relationship w/ Jesus that I could loudly testify...change my life coming from the rags.