Do you celebrate the Sabbats?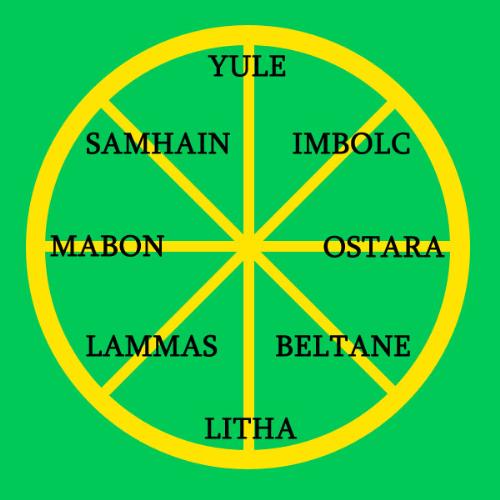 Singapore
May 4, 2007 1:56pm CST
If there is one thing which I always felt sightly guilty about, is not celebrating most of the Sabbats. I'm lazy, and often totally forget the dates of the sabbats. The only one which I have been really celebrating is Imbolc, as I'm a follower of Goddess Brigid. I don't really feel a connection to the other sabbats. Do you celebrate the sabbats?
6 responses


• Singapore
5 May 07
Never had the chance to do that before (I think the local cops won't be too impressed to see what looks like bunch of loonies with ribbons and a bamboo pole...) What's it like?

• United States
10 May 07
Scammerware was actually refering to the solstices not the sabbots ( bit of a grammer error there ). If you knew his religious beliefs or the meaning of the calendar wheel he has posted on this discussion you would have noticed the error. As for the easter bunny, He was yummy.


•
10 May 07
not all of them. they don't feature a great deal in traditional Witchcraft. I celebrate the Solstices, when I see the first snowdrops, Samhain (because I've always loved it) Beltaine and Ostara, when they harvest the corn around here, when the leaves turn. I tend to go for the agricultural landmarks. when certain things happen.

• Singapore
10 May 07
We only have two seasons here, soaking in rain or soaking in sweat. Sometimes they change every few days. Kind of hard to find an agricultural landmark :p


• United States
4 May 07
I certainly do... I try to go away for the month at Oct 1 thru Samhain, Imbolc, Beltane and Mabon, if possible... I visit Natural Places and have private ceremonies and rituals... I try to keep my Spirit focused on the Ominiverse, try to be in Rhythm and Balance as much as possible! :) Something you will enjoy: http://www.cs.utk.edu/%7Emclennan/BA/

• United States
9 May 07
In my own way, generally I do. Sometimes life interferes and I can't..but no matter what the days remain special to me, and will at the very least be in my thoughts. They are basically our holy days, but their are people who don't got to church, yet their spirituality is strong. So I wouldn't worry exactly..sabbats though sometimes hard work, ARE really fun though. Do them whenever you feel to.

• Singapore
10 May 07
I like your take on that, more because it lets me get away from the guilty feeling :op

• United States
7 May 07
I dont but thats only because it really doesnt have anything to do with my personal path HOWEVER one exception would be Samhain....we do celebrate that for very personal reasons..otherwise though, no we/I don't..I do celebrate the changing of the seasons though but when depends on actual weather conditions (living in the north can really suck at times LOL) and my mood/schedule/personal conditions etc etc...

• Singapore
7 May 07
I live in the topical region, we only have two seasons here, soaked or insanely hot. Somehow that just don't inspire celebrating the change of weather which we don't even have :p