Do you have self love?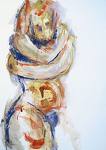 United States
10 responses

• United States
14 May 07
oh honey, i loves me some me, LOL. i mean i am the teacher of how to love me. and i can only do that if i love myself. i am the Queen of my world and i make sure i take time to love me right. to love me like only i can love me. oh boy, now i have to go and kiss myself...

• United States
14 May 07
You are too funny but I don't mean that way. LOL, I am speaking of spiritually, mentally, physically and financially loving yourself. Even though I know what you mean about loving you. I know as women we have a habit or need to take care of other that we sometimes neglect ourselves. I have found that it is healthy to take more me time and do less taking care of others.

• Malaysia
14 May 07
Hello billionaire, honestly I dont really understand what is self love. There was one time a friend of mine asked me whether I love myself. I was taken aback because I dont know what was self love. I guess now I am beginning to understand it.

• United States
14 May 07
Self love is to have spiritually, mentally, physically, and financially balance within yourself. Spiritual relationship with God, knowing that he loves you and you love yourself because of his love. Mentally surrounding yourself with positive energy and positive people not allow anyone or thing bring your spirit down with negative energy. Physically taking care of the temple that God has given you, eating right, exercising your body, mind and spirit. Financially, using the talents that God has bestowed on you to become prosperous. Last but not least to know your selfworth, knowing that you are worthy of love because God loves you.

• United States
14 May 07
One of the major problems in our society and elsewhere billionaire. Self love. There is little of it around. I hope a lot of other people read this and realize one of the most important things they can have, that's all their own, is love for themselves. So many people are not given proper love as children, hence, they grow up 'looking for love in all the wrong places'. I was 40 years old when I finally learned how to love myself. The most important event in my life was when God ASSURED me that HE loves me. He taught me to love me, which in turn, taught me how to love other people. Don't get me wrong. There are some people in this world I just don't like, but I love them for who they are because they are a part of God's creation. Love them is easy. Liking them or what they do is the hard part. I love me most of all. It's a good investment.

• United States
14 May 07
I truly agree when people are not loved as children they seek it out through any small amount of kindness that a person can offer that they overlook any abuse that the person put them through. I have just turned 40 and I have been on this journey of self awareness, self love, self consciousness for about 5 years now. In this time I have been reinforcing my relationship with God and I know exactly what you mean when you say it is easy to love but difficult to like. I just wrote my family the exact statement I love them but I don't like any of them or anything they do. Because I love me I had to distances myself from them. I am my best investment.

• United States
14 May 07
Forty is when I started thinking about things too. I had to find a new, better, deeper meaning to my life than what I had. I had to distance myself from many things, including my family. No one understood it but I knew it was the thing to do. Turns out, it was the best thing I could have done.Just keep a positive outlook on things and remember, you are allowed to have some down time every now and again.

• Israel
14 May 07
hi billionaire5. i think i love my self but this a hard post here because some other consider this as selfish act to love your self so for me i am trying to make a balance between loving my self and others like family or fiends.

• United States
14 May 07
To love oneself is not selfish in order to love others you first have to have love of self. If you are not happy with the way you are you will not be happy with anything in you life. There will be no balance.

• United States
14 May 07
i agree, and have friends like that as well. they ask me, "how do i find love? what can i do? what am i doing wrong?" the fact is, you have to learn to love yourself before you are able to truly love others...in my opinion anyway. i know a lot of woman especially who feel they need love from someone else to define who they are...but i feel they really may not know love, or do not love themselves as they should. in order to share anything, you must have something to share first.

• United States
14 May 07
You are right on point, this is why relationship do not last because most people don't understand self love and don't feel that it is enough they believe they are not whole until they have a partner to complete them. I think a lot of us come into this consciousness when we reach a certain age.

• United States
14 May 07
true, i think you're right. at certain ages you expect certain things, or search for certain things...sometimes unattainable though! have to feel good about oneself to go head-on into anything. it's about confidence!

• United States
14 May 07
It is more than confidence, it is being one with yourself, most people have a fear of being alone because they do not like being with themselves. We have to learn to be with ourselves and understand who we are then accept ourselves as we are, we need to fall in love with ourselves before we love anyone else.


• United States
14 May 07
I think I am starting to grab the concept. where I use to let people hurt me I don't anymore. where I use to let men abuse me (mentally) I don't anymore as I grow older it seems I'm paying more attention to me instead of trying to please everyone else. before I would put people first. and there is nothing wrong with sometimes sacrificing yourself for others but it becomes a problem when it effects you...My standards have gone up as far as who I date or even who is consider my friend (its time to up-grade) and I think those are my baby steps in learning how to love me more


• United States
14 May 07
yes you are sooo right and you couldn't have said it any better thank you... very inspiring... God loves me and he doesn't make any mistakes...Yes! thats the one


• United States
14 May 07
Yes we tend to look outside ourselves for qualities that may not necessary make of feel who, because we don't do self examination before we seek out others is why we attract these people and continue to be in loveless relationship because we have no self love first.

• Delhi, India
15 May 07
Billi, Yes, you have made a very good point. If we have to love others, firstly we should love ourselves. I entirely agree with you...if we cannot love ourselves...then we cannot love others. We have to understand ourselves, before loving someone. By the way I love myself and others too LOl! deepak

• China
15 May 07
Maybe everyone always want to be loved.We give too much hope for other people who can give our some love,but we usually overlook that it is only ourselves around us when some trouble has happened suddenly.we only depend on ourselves.If you don't receiver love from other people, you must think about yourselves whether you forgot to get some for others and you haven't confident of your life.So I have learn that I must love myself the first and before I can love other.

• India
14 May 07
yaa,i have self-love. i think its quite essential for one's progress in personal life. we need to love ourself and appreciate our assets,at the same time, criticizing ourselves