Breast or Bottle?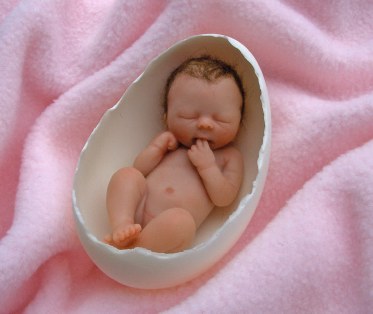 Gold Coast, Australia
May 16, 2007 3:16am CST
Breast feeding or bottle feeding a new born baby - which is best for baby? In today's society a lot of new mothers are choosing to bottle feed their new born baby because it's more convenient if they are returning to the workforce. There are pros and cons for both, but I'd like to get some feedback from you on this one.
2 responses

• United Kingdom
16 May 07
A mother's milk is best. It gives a baby everything they need in the first six months of life or longer. For a few days it gives the baby helpful antibodies. Then on day five the full milk supply comes into the woman's body. It is free. No bottles need to be cleaned. It is always on tap. It is the right temperature straight away. For the working mother there are expressing machines available to buy. Thay can be of the pump variety or a battery type. The ones they use in hospitals are often electric ones. The milk that the mother expresses can be stored in bags put in a freezer or in bottles. It is easy to buy formula milk but it can be expensive. Bottles have to be cleaned with steam and this takes time. They must be warmed rather than giving a bottle to a baby straight from a cool fridge. The milk is from cows and it has been adapted. But it is not the same as the mother's milk however hard the baby company that sells the formula milk tries.


• United Kingdom
16 May 07
Sorry, I meant the mother's milk supply comes in at the time the baby is born and at first it is a bit watery. But that after 5 days it comes in even more, thicker and more established. I am allergic to cow's milk and for years I suffered sneezingtype problems. Now I have soya drinks I am fine. Bottle feeding is fine for most babies. But the mother's milk is a good option if the mother wishes to do this.


• United States
21 Jan 08
i did both but i found it more easy to bottle feed myself. I needed also my hubby to help me bcause i worked to and i also felt i didn't always eat right either and formula has all a baby needs to grown and iron to