on diabetic people...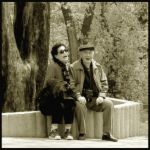 Philippines
May 26, 2007 10:35pm CST
my father has been diagnosed for a type 2 diabetes mellitus. I know there are a lot of do's and donts for these type of illness aside from the medicines we try to maintain. I just would like to gather information on what are the do's and donts for these. Stuff like the kind of food to eat and the not recommendable foods or fruits for my pup. We have been instructed by his doctor on to what's not and yet not all foods or beverages or fruits are being elaborated. I also just want to refresh my memory for this things. Please help and thanks in advance..
4 responses

• Philippines
27 May 07
My parents are both diabetic. They also go for diets. Most of the time we forget to remind them, and so the indulge with sugar which is bad. I let them use imported sugar free products, most of them are donated by our frineds abroad specially the substitute for table sugar. Aside from diet, it is also important for them to have a daily excercise. A 5 minute walkaton will be ok, of like go swimming etc its good. Hygiene is important too, they need to apply lotion to dry parts of their body to avoid the skin from itching and start a wound. Fruit intake is encourage however still to lessen sugar, carbohydrates, starch contents of each food. Natural juice is good too for like 1/2 cup a day to avoid increase of sugar. Green leafy vegetables or salads can be taken by diabetic persons. They can serve as a good source of nutrients and fiber for the body too. My advise is to remind your father in taking in the medicines in the right time. And to maintain the intake as advised by the doctor. It will be better that you buy your own glucometer to monitor sugar level. A too low or too high sugar level can be deadly. So it is good to have it balance and monitored. I pray that our diabetic parents will survive the battle against diabetis.

• Philippines
5 Jul 07
Thank you my friend for granting my another best response. I really appreciate discussions like this which give others help. I think you deserve to have a 10 for a blue star. God bless!


• United States
27 May 07
The main things to remember are to keep away from white sugar, white bread, white flour. Most fruits and veggies are allowed but remember to keep citrus fruits and other fruits limited as they will raise the blood sugar. I think that most important is to remember that your father is an adult. He will make mistakes but he has to be the one to take care of himself. From personal experience, the worst thing for someone with diabetes is to be constantly reminded of their diabetes and told 'hey, you can't eat this' or 'haven't you had enough'.

• Philippines
27 May 07
Thank you so much sir for the advice. You are right about always reminding them about their diabetes because sometimes my pup forgets about it. I really appreciate it. Godbless!

• Cebu City, Philippines
29 May 07
I pray for the health of your father. I have also relatives who have diabetes on my father side. I have searched for these tips on the internet and I want to share it with you. Hope this could help. Let food be Thy medicine, and the medicine be Thy food...the old saying goes thus! Fortunately or unfortunately for the diabetes patients, there are many dont's and only a few do's. But these few do's are so powerful, if done properly, they are the cure-all for the diabetes. Firstly, confidence and the will power to develop a fighting spirit in life, are the cornerstone for meeting the diabetes challenge. Mind is more subtle than the body. Body is made up of gross material. The same is not the case with the mind. The subtle is always more powerful than the gross. Let me tell you about the do's first. You need to have a definite schedule for walking and for doing the right type of exercises. There are many types of physical exercises and yoga asanas, but you, in consultation with the physiotherapist, should decide, which are the right ones for you. Similarly, the early morning walks go a long way in controlling the blood sugar levels. Avoid intensity of workouts, but swimming, walking and moderate biking and working on treadmill will do good for glucose tolerance, glucose control and in the area of overall metabolism. Let your diet be in agreement according to the laws of nature. You will know more about it in the later part of this article. The word diet frightens some persons and thrills many. The main purpose of the diet is to understand your food. Why you eat, what you eat! Formerly, you ate as per the demand of your stomach. Now your mind is also involved in the eating exercise. Mind will instruct you to eat right things at the right time and avoid certain types of food altogether! When I say, diet, I have no intention of making you to starve. Eat plenty, but eat the reasonable ones and shun the unreasonable. Need has to score over taste. I don't wish you to confuse with counting the calories. Stop eating, when you feel that you want a little more. There needs to be enough 'elbow room' in the stomach for the process of digestion. Now, you know the causes and the reasons that led you to the pedestal of diabetes. Avoid all types of sweets, refined sugar, oily food, foods that have too much carbohydrates and junk food. Treat junk food and processed food full of additives, as your enemy. Avoid cheese, cream and other dairy products. You are encouraged to take fruits and vegetables in which the fiber content is more. You need to avoid constipation at all costs. Try to develop the habit of living in a relaxed atmosphere. Mental stress is also the main cause of tension, leading to the portals of diabetes. You know, you need to defeat diabetes. Why then smoke or drink? Both are the trusted agents of the diabetes. Article Source: http://articlescience.net/

• Philippines
15 Jul 07
I am also diagnosed with the diabetes and Im on positive four. But I am glad that I do not look like I am because I always exert effort everyday. I keep myself tired by exercising and doing household chores and I am not sure why it works so well for me. I also use brown sugar. I do not take diabetes so seriously and maybe its a reason why it doesnt take me seriously either. I just enjoy life to the fullest and concentrate my mind on the thought that it cannot bring me down.