Kid Rock: What's The Facination???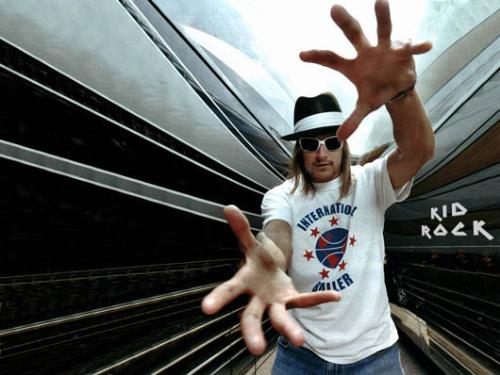 United States
June 9, 2007 3:46pm CST
I have no idea why I am attracted to Kid Rock. His music is average (but there are some that are extremely interesting) and as far as looks goes, I've never been attracted to "small" (skinny) guys. So what is it about him that drives me insane? He's often called white trash or "from the trailer park" but I think that's just a image. Anyone else think Kid Rock is dead sexy or is it just me?
3 responses

• Defiance, Ohio
9 Jun 07
I love Kid Rock. I think it is because he comes from the same way common folks have grew up. He struggled to get where he is at now. It wasn't handed to him at all. I love his voice and his cockyness. I think he is arather cute as well. I don't think Kid Rock is am image or he wouldn't of changed his music so much.

• United States
10 Jun 07
that's what i was going to say-self confidence/cockyness.that's damn sexy in a guy.

• Defiance, Ohio
12 Jun 07
They don't get it the same way we don't get it when we they think certain chicks are hot and we can't figure out why.



• United States
20 Jun 07
Kid rock is okay looking as long as he has glasses on.. His eyes make him look um.. not so nice looking. However its his attitude and his confidence that attracts me to his music. Well that and his music helped me get through a rough time. Still does.. f i'm in a bad mood or ticked off about something Kid Rock brings me back down.