Crayons: Crayola or RoseArt?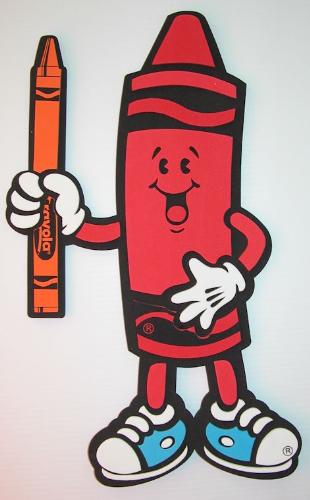 United States
June 18, 2007 2:28pm CST
When you are buying crayons do you go for the Crayola brand or the cheaper RoseArt kind? I try to stock up on the Crayola ones at the beginning of the school year; this past year they had them for .20 cents a box so I bought a ton of them. Both are non-toxic and great for younger kids but I have to admit, I do the like Crayola ones better.
6 responses

• United States
18 Jun 07
Personally I like the quality of the Crayola brand better. Rose Art does have a lot of other nifty art supplies that I do purchase, but you just can't beat Crayola when it comes to crayons! Not to mention the unique smell of Crayola that always brings back so many wonderful childhood memories! The Rose Art crayons don't seem to color as well, and Crayola are a lot better when the kiddos decorate easter eggs!

• United States
18 Jun 07
I try to pick up a good supply of the Crayola crayons when everyone has the back to school sales going because you can get a much better deal then. I like the quality of the Crayola a lot better, but the RoseArt ones are cheaper so sometimes I get them instead. Once my kids got older, they started complaining about the quality of the RoseArt crayons though. They are not bad for younger children, but they really aren't as high quality.

• United States
20 Jun 07
For actual coloring, in coloring books or drawing I prefer Crayola. They seem to be stronger and the colors are always true to how they look. But for some art projects the cheaper ones seem the best bet. I don't know what you call the technique, but I've done this with my kids- you color a whole page any color/colors and then color over that with black. Then you scrape away the black to make a design or picture. Softer crayons work best for that. We've also done various melting projects with crayons, like 'stained glass' projects where you melt shaved crayons between two pieces of waxed paper. It doesn't seem to matter what crayons you use for this, but it makes sense to use the cheaper ones.

• United States
30 Jan 09
I love the Crayola brand of crayons. But, my grand daughter is 3 years old and just learning to color. She breaks her crayons and peels the paper off of them. So, I usually just buy the cheaper Rose Art crayons for now.

• United States
29 Nov 08
I like crayola, but all too often buy the cheap dollar store kind. The finances of an artist are all to often in the dumps.

• United States
19 Jun 07
I like Crayola and like you I'll try to stock up when they're on sale. Sometimes I'll get the other ones but Crayola I don't know....seems better somehow.