Your most hated household task?

June 22, 2007 5:16am CST
I've just been outside cutting the hedge and clearing up, that's something that comes pretty high up on my list. I really don't like doing things in the garden, I would much prefer to iron in front of the TV away from all the creepy crawlies. What about you?
9 responses

• Gold Coast, Australia
22 Jun 07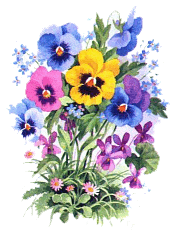 Hi Linz! I am the opposite to you - I just love being in the garden tidying up, pruning, potting, etc. I love to plant and see my efforts rewarded with beautiful flowers, or even vegetables like tomatoes, lettuce, etc. It's one of my favourite hobbies besides photography. I can combine the two by taking some really good and interesting shots with my camera. When I am stressed, if I go into the garden and potter for a while, it relieves my stress, and I find it very relaxing.

• Gold Coast, Australia
22 Jun 07
I forgot to say the thing I hate most is cleaning bathrooms! I put it off as long as I can!

• India
25 Jun 07
In my case I hate cleaning my kitchen sink and the under protion too....!! I can clean whole of the house and al four bathrooms but I hate cleaning kitchen because of the such food stuffs it smells a lot and uuhhhhh I cannot explain it futher..!! It creepy and dirty. I need to get my kitchen cleaned out by someone else in the house..!!

•
23 Jun 07
I don't mind doing household tasks. But I don't like cleaning the toilet, thankfully these days there are easy and basic ways of it. (in stead of putting your hand in and cleaning) Sick.. couldn't do it as a job, which Is why I think alot of cleaners. :) ~Joey

• Canada
22 Jun 07
The housework that i dislike the most has got to be washing the walls and cupboards... With the kitties i have they like to jump at the walls to get to their shadows, and they also slide down the walls to get off the window sills, or jump to get up to them, leaving skid marks all over, and then well their's my cupboard doors, and when the men make coffee they always leave some spillage, the only thing that removes these dreadful streaky stains i've found, vim cream, but anyway, it's frustrating, and then you get the grease splatter and juice stains sometimes and water stains, and i wipe the darn things down every day, but still, the next day i have to wipe them all again. Oh i can't stand walls and cupboard doors hahaha!!!!! Oh, and don't forget about the dust that comes in when you open the doors and gets all over your appliances like your television and such, i don't like that either.

•
22 Jun 07
Sorry but it has to be ironing for me - that is so monotonous! lol I would rather clean the toilet 100 times than do the ironing - the other half is still trying to learn to do the ironing and putting it away properly - he has this misguided belief that I will take over doing it again if he doesn't do it right - as if! lol xxx

• Malaysia
22 Jun 07
Hi linzmcwilliams. I have a few things I hate about household tasks. But recently clearing up the mess made by my little boy add up to my "hate list". It really annoyed me when my son take out all his toys in the living room. I have to pick all the toys everyday so that my living room will not be in a mess.

•
22 Jun 07
Oh - easy answer for me for that! It is ironing - I hate, loathe, and detest ironing! I buy as much as possible in drip-dry, non-iron fabric, so I don't have to do the hated task! The fact that as soon as you put on a garment it gets creased again, and negates all the boring hours spent ironing, makes it even worse! LOL!

• Saint Vincent And The Grenadines
22 Jun 07
Well i think i'm not weird if i say that if i can avoid doing any task i will LOL...but well obviously i have to do them so doesn't really matter. My most hated chore is ironing...I really get tired of ironing so easily...drives me nuts because shirts never get as straightened as i want them to be....so i will do any other chore if you iron for me.

• Russian Federation
22 Jun 07
my most hated household task is to clean the floors. i would very much prefer to either clean toilets or even clean the kitchen.. but floors.. not my kind of household task