Have you thought about Christmas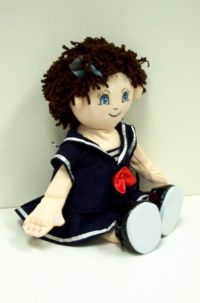 United States
9 responses


• Australia
14 Nov 07
Actually I have thought a little about christmas but haven't got anything major organised for the kids yet as I have been trying to work my way through all the birthdays that are on my list from September through December... I have bought some books for the kids though and put them away. There are only about six weeks till the kids finish school for the year over here so I'd better get to it soon I guess. Thanks for the reminder haha

• United States
1 Nov 07
I have to start earlier and earlier to think about gifts, but that includes birthdays, not just Christmas, between now and Valentine's Day I have eleven birthdays, as well as Christmas, to think about. Some are Thanksgiving week, one is Christmas, one is New Year's Eve. I have to have my head buzzing all of the time. Of course MY birthday is not one of those in that range, I am a lonely old summer birthday. I have some things for some of my family, but just barely am able to get started. I think for some of the adults I may buy some handcrafted pottery plaques, made by some of my adult clients at their Day Services. They are hand rolled with messages stamped on them, then they are painted and glazed and fired. I have seen some really cute ones. My clients get commissions on their sales.

• United States
5 Oct 07
Yes I think about Christmas throughout the year- I am constantly picking up small items that go on sale for gifts- It's easier this way on my wallet and checkbook. I usually pikc up the bigger items closer to Christmas- people change their minds so often about what they really want- My daughter wants a flat screen LCD tv for her room this year- she has been saying this since last Christmas- so I'm looking for a great deal on one- I'm hoping on Black friday they have an awesome deal!

•
5 Oct 07
It seems as if the summer is even over here in the UK. I find it very difficult to think of Christmas. It seems ages away, but of course it's not.. Before we know it, there's going to be the usual scramble in the shops. It supposed to be less now that more people shop on line, but it doesn't seem to be that way in our city..

• United States
5 Oct 07
I have started looking, but have bought nothing yet. I have absolutely no ideas for anyone. I just cannot get into it. I hope my mood changes, but I now have teenagers and it seems all that they want costs an arm and leg.

• Palatka, Florida
4 Oct 07
I have thought about wanting to start buying a few thing this month for Christmas to get a head start. Instead of waiting to do all of my shopping at the last moment. That way I have a really good hear start on my gifts for Christmas.

• United States
4 Oct 07
Oh yes Ive thought about Christmas shopping but havent done anything about it yet.LOL I dont have the money. Money is tight this year. I dont usually start my shopping till the bigging of December.

• United States
4 Oct 07
I've thought about it a little bit but so far the only thing I've picked up so far is the Jungle Book movie that just came out on DVD. Last year we bought my daughter these moon shoes that she wanted. She tried them on Christmas day and that was the last time she wore them. She's a little too little for them and was afraid of them. I don't know what to get them this year.