How do you make soft cookies?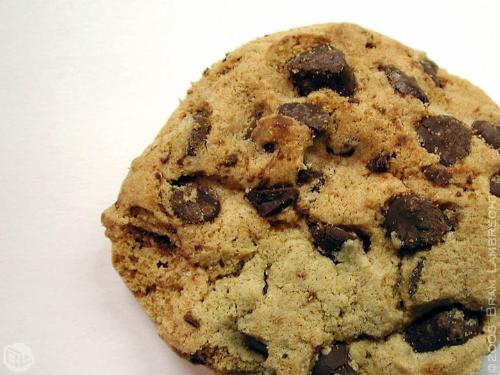 India
December 11, 2007 1:42pm CST
I've done it from the MIX,cookie dough, recipes from oat meal! and the results are always the same!There hard as a rock,I've given up!!! I left in a jar one time and they were softer but they were in there for a while!Now I just make brownies! but I'd like to make some this Christmas!! other people make fresh cookies and there soft,can anyone help me!
7 responses

• United States
11 Dec 07
you musta forgot the butter

• United States
11 Dec 07
You might be over baking them. OR your oven runs a hotter temperature than it reads. The next time this happens, put your cookies in the jar agin. Then put a slice of bread in there. Within hours...your cookies will be soft. This often happens to me, so I store my cookies with a slice of bread now.

• India
11 Dec 07
Hey thats the great and totally new idea i ever heard of. I will try it out. Thanks all of you for your responses.

• United States
11 Dec 07
Take them out of the oven a minute or two earlier. When you check on them and think they need another minute, take them out, let them cool on the cookie sheet for just a couple minutes, then take them off and let them cool on a plate or cooling rack. I used to have this problem all the time- this helps a lot.

• Philippines
17 Jan 08
here are some recipes from allrecipes.com Soft Sugar Cookies I SUBMITTED BY: Kathy Brandt PHOTO BY: Donna "These cookies are big, soft and excellent! Great with frosting too! We won't eat any other sugar cookie!" INGREDIENTS * 1 cup white sugar * 1 cup packed brown sugar * 1 cup shortening * 2 eggs * 1 cup milk * 1 tablespoon distilled white vinegar * 1 teaspoon baking soda * 3 teaspoons baking powder * 1 teaspoon salt * 1 teaspoon vanilla extract * 4 cups all-purpose flour * 1 teaspoon ground nutmeg DIRECTIONS 1. Combine milk with vinegar to make sour milk. Let stand for 5 minutes. 2. In a large mixing bowl, combine sugars, shortening, eggs, and vanilla. Add flour, soda, baking powder, salt, and nutmeg. 3. Stir in sour milk and mix well. NOTE: Dough will be very sticky and hard to handle. You could refrigerate it for a few hours, or just use plenty of flour when rolling out. 4. Roll on well floured board to 1/2 inch thickness. Cut with cookie cutters to desired shapes (large cutters work best). 5. Bake at 350 degrees F (180 degrees C) for 8 to 10 minutes or until lightly brown on bottom. 6. Frost with Sugar Cookie Frosting (see recipe) and decorate. ---------------------------------------------------------- Soft Raisin Cookies SUBMITTED BY: Taste of Home's Fast Family Favorites "With mild spice flavor and touch of sweetness from raisins, these cookies are better than store-bought." INGREDIENTS * 1 (9 ounce) package yellow cake mix * 1 cup quick cooking oats * 1 tablespoon unsweetened applesauce * egg substitute equivalent to 1 egg * 2 tablespoons margarine, melted * 1/2 teaspoon apple pie spice * 1/2 cup raisins DIRECTIONS 1. In a mixing bowl, combine the first six ingredients; beat until blended. Stir in raisins. Drop by tablespoonfuls 2 in. apart onto baking sheets coated with nonstick cooking spray. 2. Bake at 375 degrees for 10-12 minutes or until the edges are lightly browned. Cool for 5 minutes before removing to wire racks to cool completely. Nutritional Analysis: One cookie equals 126 calories, 166 mg sodium, trace cholesterol, 22 gm carbohydrate, 2 gm protein, 3 gm fat. Diabetic Exchanges: 1 starch, 1/2 fruit, 1/2 fat. © 2002 Reiman Media Group, Inc. ------------------------------------- Soft Oatmeal Cookies SUBMITTED BY: Barbara PHOTO BY: LISKAGIRL "These oatmeal cookies are very moist with a good flavor. Add a cup of raisins or nuts if you desire." INGREDIENTS * 1 cup butter, softened * 1 cup white sugar * 1 cup packed brown sugar * 2 eggs * 1 teaspoon vanilla extract * 2 cups all-purpose flour * 1 teaspoon baking soda * 1 teaspoon salt * 1 1/2 teaspoons ground cinnamon * 3 cups quick cooking oats DIRECTIONS 1. In a medium bowl, cream together butter, white sugar, and brown sugar. Beat in eggs one at a time, then stir in vanilla. Combine flour, baking soda, salt, and cinnamon; stir into the creamed mixture. Mix in oats. Cover, and chill dough for at least one hour. 2. Preheat the oven to 375 degrees F (190 degrees C). Grease cookie sheets. Roll the dough into walnut sized balls, and place 2 inches apart on cookie sheets. Flatten each cookie with a large fork dipped in sugar. 3. Bake for 8 to 10 minutes in preheated oven. Allow cookies to cool on baking sheet for 5 minutes before transferring to a wire rack to cool completely.

• United States
12 Dec 07
I also sometimes have trouble getting my cookies just the way I want them. I have heard that having thicker dough can help them to stay softer cause they won't spread out as thin, and the thickness will make them keep in more moisture or something. I am still trying to experiment though to get them right!

• Orangeville, Ontario
11 Dec 07
Instructions on any mix I have seen indicate a shorter cooking time for softer, chewier cookies. I think if you put them in the cookie jar while they are still warm, you are locking the heat in with them so the steam keeps them soft in the cookie jar. That is why I put mine away right after they cool, so that they stay soft. But definitely, shorter cooking time will make them chewier.

• United States
11 Dec 07
Here are some possibilities: 1. Stirring too much can make them tough and not enough doesn't mix right. So mix as much as it says and not any more. 2. IF it says alternate between ingredients and stir, that is less stirring than dumping. So make sure you alternate. 3. The recipe or mix many not be for soft cookies, make sure they say soft somewhere. Some are for chewy cookies and some are for hard. Like I make hard ginger snaps, my husband makes chewy peanut butter, and I make soft peanut butter. 4. & 5. Cooking too long or on too high a temperature. Take them out a min. to 4 mins. sooner. If you bake all the liquid out, they will be hard as a rock. Your oven could be cooking at a higher temperature than it actually says. So I use an oven thermometer when first starting to bake for the holidays. 6. The altitude you cook at affects what temperature and length of time. If you are in Denver or live on a mountain, get boxes with high altitude instructions. I hope something I've said helps. Also, try different racks on your oven. I couldn't make a recipe work and my husband lowered the wire shelf in the oven and it came out fine. Also different cookie pans have different thicknesses, so different cooking times. But my Mother used to always say, cookies should be slightly underdone, because they're thin and they keep on cooking. That helped me make my best cookies, that advice. Take care 7. Mixes often cake up over time and some flours do, too. I use a sifter and sift either the mix or the flour before I start. It gives the cookie a more even absorption of liquid for more even baking.