Snacks for the dog?

United States
January 1, 2008 2:12pm CST
Some give their pets cheese. Some give dog biscuits. You know Milkbones. We have a whippet black lab mix. Beautiful doggie. Her main snack is baby carrots. She also likes celery. These were the suggestions from our vet. And it helps keep any extra weight gain down. What about you?
5 responses


• United States
2 Jan 08
Mine love apples, chicken n rice, and pretty much anything we are eating. The one thing I don't give my dogs is potatoes it makes them sick. Also, mine like to help daddy with his breakfast regardless of what it is.

• United States
1 Jan 08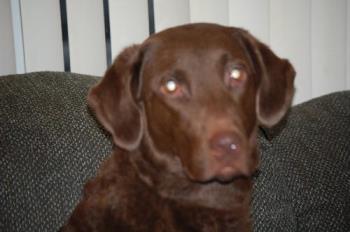 My dog's favorite snack is a plain cheeseburger from Burger King, or donut holes from Dunkin donuts. She also loves Sunday mornings because her daddy fries her 2 eggs to add to her dog food. Can we say slightly spoiled? lol

• Netherlands
1 Jan 08
There are lots of things your dog can enjoy, it depends on what kind of dog food you give them. If you give them a complete dog food you have to be carefull they don't get too much of a certain thing, I heard from the vet of my mother in law. Her dog gets banana, he loves that. Also good for a dog every now and then: hard boiled eggs. Fruits like apple are a nice addition too. Hope that helps :)