I just got a gift card

United States
January 10, 2008 12:51pm CST
There are several members of my family who joined mypoints under me last summer. They did much of their Christmas shopping on the internet, and logged onto the store sites through their mypoints site, so that they could get the points for the dollars they planned to spend. Between them earning 250 points so I could get credit for recruiting them, the e-mails that I've gotten and clicked on the links, and the shopping that I did for myself for Christmas, I got a $50 gift card to Foot Locker and another $25 to Old Navy. Today in the mail, I got another $50 card to JC Penney's. I am headed Shopping! Do you mypoints? If not, why not shoot me an e-mail and let me tell you how to get started.
8 responses


• United States
11 Jan 08
Most definately. HUbby has a separate account from me. He does alot of online business at work, so he always goes through his my points account to spend money for the school. of course, I get his gift cards hahaha.

• United States
13 Jan 08
well I am so glad you had them then. I'm trying to go through and find some extra points somewhere and get them to Walmart or Penney's one so that we can order our daughter's senior ring and pay for it with gift cards.


• United States
12 Jan 08
I belong to this site, but it has been a long time since I've visited them. I think I lost track of that one when my e-mail accounts changed. I will have to look that one up again. Thanks for the reminder. Though I think if I do any shopping on the internet I will be doing it through My Power Mall that I am a member.


• United States
12 Jan 08
Yes, it is an awesome site, and great for fund raising. You can earn 9 levels down. I love the fact that they sponser one child at a time with 6 percent of the corporate profits. Ginny Dye the person who invested her own money into developing this site is awesome. One of her motto's is also Together we can change the World. It is also great for non-profit organizations as well such as churches to raise funds too! I've got my church signed up under me.

• United States
13 Jan 08
I will have to look into it to see if Lauren's mission trip qualifies for the fund raising side of it. She is going to mexico for 2 months this summer and is going to have to raise $3000 for her trip.

• United States
17 Jun 11
I do use mypoints and I love the site. I dont do a ton of online shopping but I find that it is easy to get giftcards there even if you dont shop a lot. I only do online shopping when it is around christmas time and I am buying my family christmas presents. I really enjoy this site and am glad that I am a member of this site.

• United States
31 Aug 11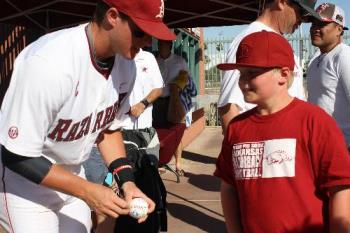 I don't do a whole lot of online shopping either, but I try to make sure that when I do it all goes through mypoints or inbox dollars. Definately want the points for it! One of the coolest things I've done online this last year was tickets to the Arkansas/New Mexico baseball game as part of the College World Series. We are from Arkansas, but we live in Arizolna where they were playing part of the Regional games. There are several from church that are from Arkansas as well. We all went together and had a blast! We were able to hang out after the game and allow Kelly's 11 year old son to get autograph's from the players.

• Philippines
15 Mar 08
yeah, mypoints offers different way for you to get points, i myself collect points by reading paid e-mails, and the affiliate search engine..i do not shop online so i can not enjoy this benefits.. this site really works for those who always shop online, because they can get points easily.

• United States
31 Aug 11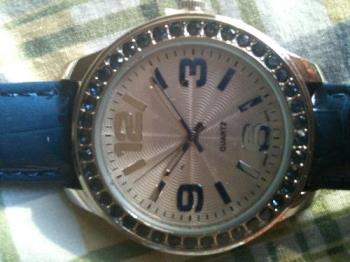 I don't do a ton of online shopping, but I do occasionally find something that I want. Ebay is one of those sites. Half.com is another that I probably use more than any other online site because I love to read. Since my daughters have started to sell Avon, I will definately be going through mypoints before hitting the Avon sites. That actually helps me...and them!

• India
12 Jan 08
Since I hail from India so I am hearing about this name 'mypoints' for the first time. But being a part of marketing team for my online travel portal I very well know how people love receiving gift cards and e-vouchers. Loyalty program is what we term it where VIP travelers earn points faster and redeem their points against travel discounts. Now many of the online shoppers earn some or the other points as this loyalty program fever is catching on real fast. In very less time there will be plethora of Mypoints like site everywhere. We just have to wait and watch!

• United States
13 Jan 08
you are right there are more and more of these sites popping up everywhere. I've been a member of mypoints since the year 2000. I'm happy that they are still around when many of the sites have gone away due to lack of sponsorship or poor management or whatever the reasons.

• Canada
11 Jan 08
I do not belong to mypoints. I am Canadian and I doubt if there will be many sites that I can buy from up here. I do not do much shopping though as I do not have that much money and I am not into joining sites. I was thinking of joining myPoints but I do not have that much time in the day, not with myLot and my working on my novel. In fact I had not even done any work on the latter, since we went grocery shopping today.

• United States
31 Jan 08
Oh lucky you! I have been a member of mypoints practically since it first started! I love that site. I have gotten cards for walmart (which they don't offer anymore, I believe). I have gotten cards for Target, Red Lobster & Macaroni Grill & Chili's. Such fun to get gift cards! Just as good as cash!