A Baby Past Normal Child-bearing Age?

United States
February 25, 2008 11:42am CST
This has been a subject more and more in the news over the last several years -women carrying babies near the end of their normal child-bearing years. I see nothing wrong with the concept if you can comfortably support a child and are in reasonably good health. Many people love children so much that they don't even give it a second thought. When I was growing up I can remember a few occasions where women who had children up to ten or 15 years of age would suddenly show up pregnant. Of course they received a lot of good-natured teasing when this happened. It was only as I grew older that the significance of this really dawned upon me. It was considered an oddity for women to give birth after a certain age. So, would you ladies be brave enough to bear a child, say, in your late 40's or even your 50's?
10 responses

• India
26 Feb 08
No, I would not be 'brave' enough as you say. I am a traditionalist in my views and for me, the best age to bear children is between 25 to 35. Before that, its too early…a woman has not yet had the time to enjoy life on her own and after that its too late and sometimes unsafe too both for the child and the mother. Love and wealth alone cannot guarantee a healthy childbirth and we all know that older women are more at a risk of giving birth to defective children. I think we have no right to delay the process of childbirth for whatever reasons and then bring a child into this world who will not be able to lead a normal life. Secondly, I don't think the age gap between children should be more than 5 or 6 years. Having children in quick succession is very advantageous for the mother as she can end the process at one go and we all know how difficult it is to take care of children, no matter how much we love them. Secondly having another child when the first child is above 10 yrs, puts the first child in a very difficult situation. S/he is just entering adolescence when s/he should have the mother's undivided attention, instead the mother is busy looking after a baby which needs more 'attention' than an adolescent child. This has serious repercussions on the teenager's mind and I have seldom seen such teenagers having a healthy mind in their early youth. Thirdly, it's the logic of the mind willing but the body unwilling. You wont be as energetic at 60 as you will be at 40. no matter how much wealth you have, how much love you have, how desperate you are…you cannot be as physically active at 60 as you will be in your youth and running after a child day in day out is not an 8hr-job.

• United States
26 Feb 08
Your response is very well thought out and reasonable, sudipta, and I think you covered all of the pros and cons in an efficient manner.

• India
27 Feb 08
thnx (for everything, incl the BR). sudipta

• United States
25 Feb 08
Yes I would have loved to have more children but I had issues carrying children. Had my last baby when I was 32 but would have loved to have more and it wouldn't have been a problem having them well into my 40's if my body behaved. I began to have minor health issues by 50 so it wouldn't have been a good decision to make an attempt to carry more children. My husband is a little younger than I so he's still working and we wouldn't have had an issue financially. I always wanted 6 kids but it wasn't meant to be. We are very content with the 3 healthy adult girls we have now. Good discussion.

• United States
26 Feb 08
I can see where having someone to help in the raising of children would be a blessing, carolbee. I do envy those women who have no problems and can still zip around in their 60s as well as they did in their 40s.

• United States
25 Feb 08
I had my youngest when I was 40, though it wasn't as old as the late forties, my oldest was 20 at the time.. I agree with you, as long as the parents are in good health, (yes Dad should also be in good health, who else is going to run around with the kid..lol), and they can support the child financially, then there is nothing wrong with having a child that late in life..

• United States
26 Feb 08
And I hope it has been a wonderful experience for you, carmelanirel. I hear so many these days who are just into their 40s complaining about how tired they are.

• United States
26 Feb 08
G♥d gave me a lot of energy..lol Actually, I had a 12,17,& 22 y/o when my youngest was born. My first three, being three years apart seemed more energy draining than my 5 y/o. Maybe because it was three of them and now I have just one of him..Who knows, *shrugs*..:)

• Canada
26 Feb 08
absolutely not, my partner aged me that eight years ago and I said no, we would be in our 70's when the child finally grew up and if our health was to fail, which it has, who would be taking care of that child? our children who can hardly take care of themselves? or the government? Nope I do not think it is a good idea at all.

• United States
26 Feb 08
Those are all good reasons not to have a child in your middle years, winterose. It seems you made the right choice.

• Philippines
26 Feb 08
I believe that if the doctor said that the woman is not healthy enough to give birth, then she should not attempt to get pregnant. It not only would endanger the life of the baby but also the mother itself. Plus there would be other complications of giving birth at a late age. In 2000, my mom at age 46 wanted to get pregnant but at that time, one of her friends(40+ years old; still younger than my mom) gave birth to baby girl who had a lot of complications and now is blind. That scared them so they just didn't try to get pregnant already. It's difficult to raise a child especially if there are complications and you are not that well off.

• United States
26 Feb 08
Yes, st3ph, I think it would be a hard decision to make. Money and health are very important.

• United States
26 Feb 08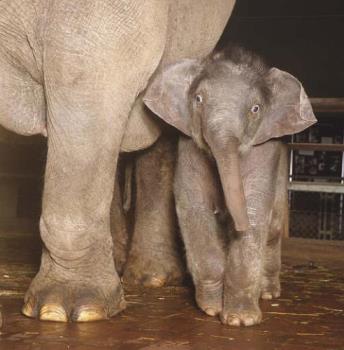 Nobody is shocked when man at his 60's is having baby, but woman at 50 is showing with fingers by society. Man lives shorter life and age sooner, but can produce forever. I would say why not. It all depends on mother's health condition and financial status.

• United States
26 Feb 08
I think that the two issues you mentioned would be the deciding factors, polachicago.

• United States
26 Feb 08
Bite your tongue...if I found out now, that I was pregnant, I don't know what I would do. I don't believe in abortion, but then I would be concerned about genetic problems, if the child had one, what would I do, it is not just how i would feel, but who would be there in 20 or 30 years for this child. And what would this do to my health. I wonder statistically, if at my age, I could get pregnant without medical intervention, but I really do not want to find out. My son was born when I was in my 30's, I went to PTAs meeting and was often the oldest Mom there, I would not want to think about it now.

• United States
26 Feb 08
I think it's only the wealthy who find having babies at a later age to not be a problem, Debs. I know that I wanted to have mine while I was young so that I would be free to enjoy my middle years.

• Philippines
26 Feb 08
I know what you mean... Halle Berry, Julia Roberts, etc... are all in their 40's but they are just starting to have babies... i had my baby when i was 31... and by the time i am 40... my daughter would be in school... so i think i will consider having one or two more... as long as i don't have any health problems... and we are financially capable... and i don't see anything wrong with women being pregnant at that age...

• United States
26 Feb 08
Yes, those fortunate ladies have it all, aseretdd, and even though Halle is diabetic, being able to afford the best of health care played a huge part in her decision to have a child at her age. For me, health would be the overriding factor.

• United States
25 Feb 08
We adopted our youngest when I was in my early 40's. That is plenty old enough. We still have the energy to go to all his activities and he sure keeps us busy. I don't know what we would be doing if he wasn't around. We are close to the oldest parents in any school he attends, but it's not bad regardless. He is a pleasure and a joy to have around. My husband has grandchildren older then our son, but unfortunately they don't live close by. Would be fun for all if they were. I would say early 40's is the oldest to start a family. think how old you will be when the kid graduates high school. whit

• United States
26 Feb 08
I keep hearing that 50 is the new 40, whittby, but I have a bit of trouble agreeing with that when it comes to bearing children, lol.

• India
26 Feb 08
In my grandmother's generation, it was very common with huge families and lots of kids. In fact, I've heard of cases where the daughter and mother were having their babies around the same time. My aunt (father's sister) and my cousins (another aunt's kids) are just 2 years apart. Well, I love kids....and if I wanted, I wouldn't mind bearing another child in my late 40's or early 50's....but I'd give some thought to the energy levels I would need to raise them. Bearing a child is easier than raising one. If I don't have the energy to raise a child, then I see no point in bearing one.

• United States
26 Feb 08
That's a very sensible view, SViswan. While it is true that some people have captured the Fountain of Youth, there are plenty more that have not.