Going to the petstore= heartbreak!!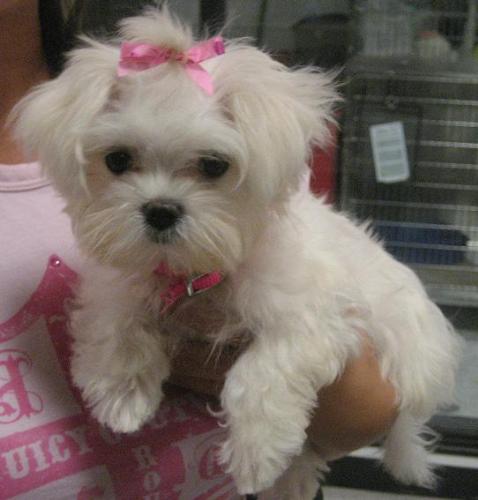 United States
8 responses

• United States
12 Mar 08
It would probably be just as much of a heartbreak to have purchased the puppy. The majority of the puppies that you see in petstores come from puppy mills. Their health and genetic background is usually questionable since the puppy mill breeders do not screen for illnesses or genetic problems. You'll be much better off waiting until you have a place where you can legally keep a pup, then getting one from a reputable breeder.

• United States
12 Mar 08
Another tip is when you post discussions, try to lengthen them a little bit. I try to keep my minimum at 3 sentences long. That is a good way to guarantee some sort of earnings :) I dont go to petstores because of that very reason! I fall in love too easily.

•
12 Mar 08
I know the feeling. I can never pass a dog or cat without wanting to take it home. I won't allow myself to go to pet stores. It would break my heart too much. I've always wanted to work for a cat sanctuary but the same problem applies. I'd be smuggling kittens home all the time!

• United States
12 Mar 08
youll be ok, because its only.... puppy love!

• United States
22 Mar 08
I understand, all you can do is hope she finds a good home or move to a new place where you can have a dog.

• India
15 Mar 08
This one looks cute, and not only this one - all of the puppies are cute to say the least. Even I would like to cuddle street puppies when they stare at me affectionately. Needless to say that I do not visit Pet Stores often as most of the time I have faced difficulties to leave the store without bringing home a new pet, not always puppy though.

• Philippines
4 Apr 08
i've also fallen inlove with that puppy and i want to have a puppy that looks like her. she's so adorable!

• Canada
28 Mar 08
That's such a cute puppy. My husband and I recently fell in love with a little kitten at the humane society, and we almost got her, but the condo board woudln't allow us to get another cat. It broke our hearts.